What Is Soft Seating?
When you hear the term "soft seating," you may not (at first) think of office furniture or a business atmosphere. Soft seating may bring to mind relaxing on a nicely cushioned sofa to watch TV or chat with friends. Those activities, however, translate well to the commercial environment, where you want clients and customers to be comfortable and you need to establish a favorable rapport.
Soft seating refers to upholstered furniture or cushioned seating. That's why soft seating, including couches, ottomans, and lounge furniture, are included in our vast inventory of fine, functional, and versatile office furniture.
Soft Seating for Commercial Spaces
Here are some ideas and inspiration on how you might use soft seating from Zoom Inc. in your building:
Doctor's office soft seating and chairs: When a physician consults formally with patients, before or after exams or health care services, this meeting can take place in the physician's private office. The doctor needs a comfortable, functional chair and the patient must have a similarly accommodating guest chair. Now, the doctor and patient can share information and build a relationship of trust.
Learn more about our medical office furniture here.
Government lobby upholstered chairs and soft seating: When visiting federal or municipal offices, members of the public must feel welcome and have the opportunity to wait comfortably. Soft seating for government buildings should have a solid, professional, traditional look and offer sturdy construction and neutral color options to blend harmoniously with other furnishings.
Learn more about our government office furniture options here.
Soft seating in university employee lounges: Teachers and administrators typically have a lounge where they can eat, take breaks, or relax between classes outside their office area. This room may need a couch or sofa, easy chairs or cushioned chairs, an ottoman, and more. This facilitates a more causal, comfortable, relaxed social environment, somewhat in contrast to educational conference rooms or classrooms. This breakroom space should help create a team environment among instructors or educational administrators, where individuals can bond with one another or spend a few quiet moments.
Learn more about our furniture for higher education here.
Soft seating in legal offices: In private attorney's offices where consultations take place, or in the waiting area, soft seating should impress visitors and impart a sense of expertise and elegance. Your office furnishings must inspire confidence in your abilities. At Zoom Inc., we have styles to create the office atmosphere you seek.
Learn more about our furniture options for legal offices here.
Whatever your specific needs for office furniture with a slightly less task-oriented and more social function, Zoom Inc.'s soft seating options can help. 
Benefits of Soft Seating for Your Workplace
Soft seating helps customers or building visitors feel comfortable while waiting to speak or meet with a specific individual at your business.
Cushioned seating options from Zoom Inc. allow you to establish a professional, trustworthy, and welcoming atmosphere for company visitors.
Upholstered furniture in your conference room facilitates open communication and comfortable discussion of ideas or impressive, well-appointed deal making.
Stylish, sturdy, yet creatively designed banquets and attractive, inviting cushioned chairs provide soft seating solutions for hotels and hospitality businesses.
And more.
At Zoom Inc., we're ready to help with your office space planning and business furniture selection needs. Whether you're local to the DC area or across the country, we can help you pick soft seating for your office. Call 301-299-7155 or contact us today!
Testimonials
Don't take our word for it; see what people are saying.
"Every day Zoom made my job so much easier and helped me get the hang of furniture buying. Zoom's knowledge and professionalism are absolutely the best I have witnessed in all my government years. Thank you so very much for your patience and help!" -
Read Testimonials
Differentiators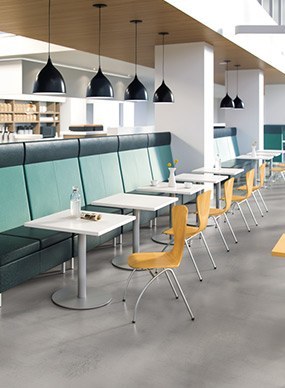 Why Zoom Inc.?
We offer you the best value solution because you will receive the best service. Our job is to make yours easier.
Services
From consultations and project management to specification and design, Zoom Inc. exceeds our clients' expectations.
Our Blog
Read about what is going on at Zoom Inc. and in the world of furniture.
Past Performance Projects
Zoom Inc. has provided exceptional turnkey design, manufacturing, and installation solutions to several federal and commercial agencies.