How to Choose the Best Color for a Restaurant
Whether you're painting a restaurant for the first time or renovating for a fresh new look, color choice is incredibly important. The colors in your restaurant will determine where customers focus their attention and set the mood for everyone in the building.
Different colors and color combinations evoke different moods—so if you're going for an energetic, lively theme, you'll want to choose different colors than if you were trying to create a feeling of calm and comfort. Your restaurant's color palette can also make a space seem larger or smaller. Frustrated and trying to decide what direction to take your color scheme? Zoom Inc. can help you get started with these simple guidelines and tips!
The seasoned design experts at Zoom Inc. can help you choose the ideal furniture and colors for your restaurant in the DC area. Contact us online to get in touch with a designer near you!
The Basics of Color Psychology
In essence, your color choices are dependent on what kind of establishment you are creating. In a sit-down setting, relaxing and comforting colors (such as green) are preferable. However, you would not choose lighter shades of red—the go-to of fast food and establishments.
This is because deeper greens, blues, earthy tones, and even some darker hues of red all impart a sense of comfort and relaxation. Conversely, bright colors and most reds promote a sense of haste and voracious appetite, which is important in a higher volume fast food place.
What Should I Do If My Branding Contradicts My Restaurant's Goals?
There's plenty of hope to be had here! Many brands make use of brighter colors and tones while still retaining that sophisticated feel. In these cases, you need only look to other important areas of design to make up the difference:
Lighting. Visibility should never be an issue to ensure comfort, but tuning your lighting design to either be bright and upbeat or lower for ambiance can be key.
Texture. Textures like wood grain or clean, smooth surfaces are excellent for either keeping a diner's eyes focused on the finer points of your interior design (and more importantly, the food!). Textures shouldn't be distracting, however—only interesting.
Furniture. Just as important as color—if not more so—your furniture will say a lot about what kind of effect you are creating. Fine wood is excellent for dining in luxury, while metal furniture can be ideal for cafes.
Restaurant Design & Furniture with Zoom Inc.
The colors of your restaurant can make or break an otherwise excellent business, so be sure to keep your goals in mind when choosing your colors! Need professional guidance or help getting your space outfitted?
The experts at Zoom Inc. are always ready to assist, so reach out to us online or dial (877) 244-1210 to speak to a design specialist!
Testimonials
Don't take our word for it; see what people are saying.
"Every day Zoom made my job so much easier and helped me get the hang of furniture buying. Zoom's knowledge and professionalism are absolutely the best I have witnessed in all my government years. Thank you so very much for your patience and help!" -
Read Testimonials
Differentiators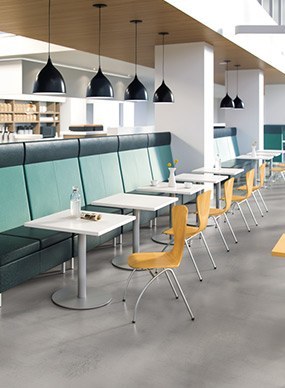 Why Zoom Inc.?
We offer you the best value solution because you will receive the best service. Our job is to make yours easier.
Services
From consultations and project management to specification and design, Zoom Inc. exceeds our clients' expectations.
Our Blog
Read about what is going on at Zoom Inc. and in the world of furniture.
Past Performance Projects
Zoom Inc. has provided exceptional turnkey design, manufacturing, and installation solutions to several federal and commercial agencies.