Lounge Seating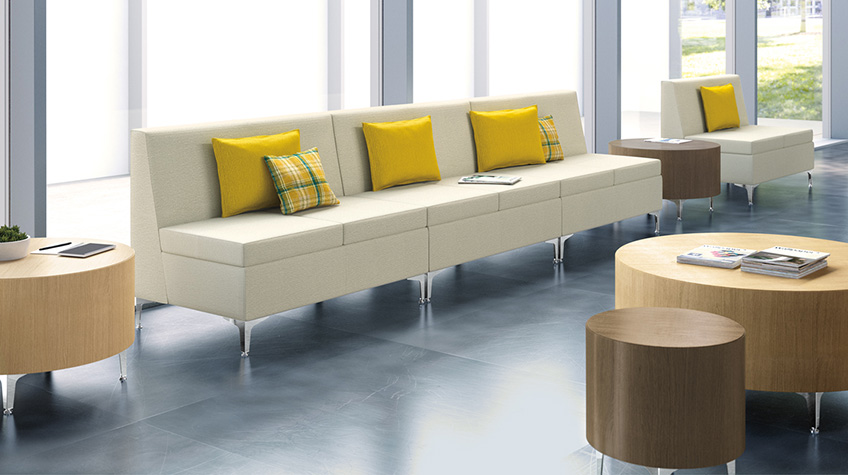 Just because your business is set in a commercial environment doesn't mean it can't be comfortable. Lounge seating helps your customers feel at ease, with comfortable designs, aesthetic appeal, and long-lasting functionality. See how Zoom Inc. can help you and your guests feel at home with commercial lounge furniture from some of today's top manufacturers.
Lounge Seating for Lobbies
Are you looking for an inexpensive way to rejuvenate your reception area? Give your customers a favorable first impression of your business with comfortable lounge furniture in the lobby or waiting room. When everything matches—from the reception desk and lobby chairs to the artwork and rugs—your business feels put together, something your customers are sure to notice and appreciate.
Choose from a number of styles, materials, and colors to reflect your company's color scheme and create the atmosphere you want. A traditional style may be perfect for your lobby, or a more modern approach could work best. Regardless of the style you choose, your customers are likely to react favorably when your reception area looks professional and inviting.
Lounge Seating for Private Offices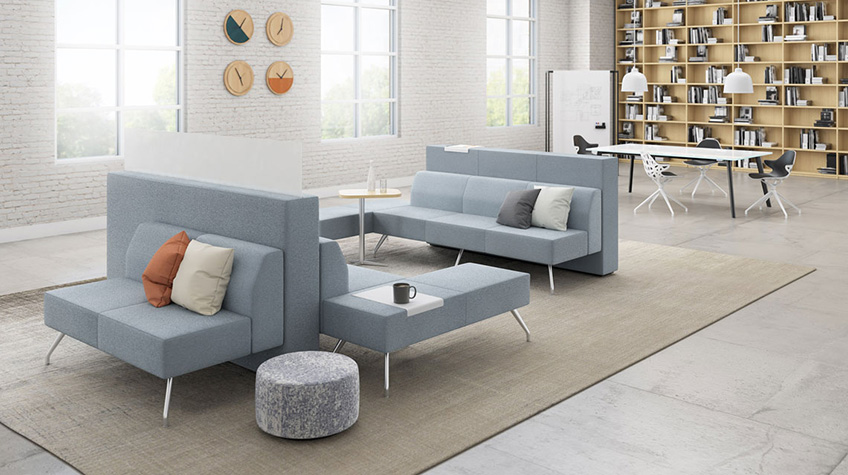 Lounge chairs, sofas, and settees add style and invite comfort into your private office. These pieces of furniture are the perfect way to facilitate a casual meeting with clients or give you a place to sit and think in your office, all while enjoying exceptional furniture design and commercial durability.
Do you love the look of a stylish low-back armchair? Why not include one in your office? Your guests are likely to appreciate your taste in lounge furniture and enjoy having a comfortable place to sit while they converse with you.
Trust Zoom Inc. to Furnish Your Lounge Space
We're proud to offer sophisticated and appealing lounge furniture from various manufacturers. Access to dozens of product lines ensures you'll find the perfect seating to provide comfort for you and your guests.
In addition to acting as your office lounge furniture supplier, we can also serve as a space planning expert. This service is especially useful if you like the products you see on our website, but you're not sure how to execute the right look in your office or reception area. We're happy to help you achieve a comfortable, functional, and inviting lounge space.
We're based in Maryland, but even if your business is located elsewhere, we can load, transport, and deliver lounge furniture to your door. Ultimately, our goal is to meet your needs by offering quality lounge seating from various commercial furniture manufacturers along with expert space planning services.
If you're interested in what we have to offer, please contact us today to schedule a FREE, no-obligation design and furniture consultation with one of our experts.
Testimonials
Don't take our word for it; see what people are saying.
"Every day Zoom made my job so much easier and helped me get the hang of furniture buying. Zoom's knowledge and professionalism are absolutely the best I have witnessed in all my government years. Thank you so very much for your patience and help!" -
Read Testimonials
Differentiators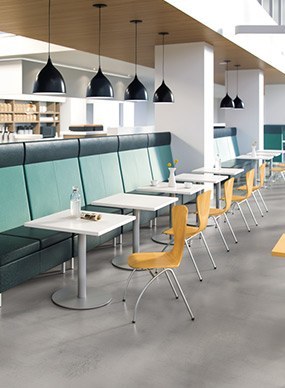 Why Zoom Inc.?
We offer you the best value solution because you will receive the best service. Our job is to make yours easier.
Services
From consultations and project management to specification and design, Zoom Inc. exceeds our clients' expectations.
Our Blog
Read about what is going on at Zoom Inc. and in the world of furniture.
Past Performance Projects
Zoom Inc. has provided exceptional turnkey design, manufacturing, and installation solutions to several federal and commercial agencies.