Commercial Furniture Installation
After you purchase your office furniture from Zoom Inc., our work isn't finished. We work with experienced and reputable furniture deliverers and installers so you have fewer worries when it comes to your office furniture. Learn more about how Zoom Inc. can transform your office space with new, beautiful furniture!
If your workplace needs new furniture delivered and installed in Maryland, Virginia, or Washington, DC, call us at 301-299-7155 or contact us online.

Our Furniture Installation Process
When you purchase furniture from Zoom Inc., we can help you install your new office equipment. Our installers will deliver your items to your office and bring everything inside. They will then unpack all items and inspect each piece for possible damage. Then, according to the approved plan from your project manager, the installers will set up and assemble your products.
After assembly, we coordinate a post-installation walkthrough with project managers and installers to identify any outstanding issues. A punch list report is given that identifies items that remain outstanding after the initial installation is accomplished, a plan for resolution, and written confirmation of completion. Zoom Inc. has established successful standardized processes for multi-phased, multi-floor furniture procurement projects.
Our #1 priority is your satisfaction. Contact Zoom Inc. today to learn more about our installation process and how we can help transform your space with new office furniture!
Why Choose Zoom, Inc. for Office Furniture?
For over 10 years, we have been providing top furniture from leading manufacturers to commercial facilities throughout the Mid-Atlantic. We work with top furniture manufacturers to bring your commercial space stylish and durable furniture. In addition to commercial furniture, some of the furniture we provide include:
Contact Zoom, Inc. for Your Office Furniture Needs
If you are looking for new furniture for your commercial office space, look no further than Zoom Inc. For a free, no-obligation design and furniture consultation, contact us online or call us at 301-299-7155.
Testimonials
Don't take our word for it; see what people are saying.
"Every day Zoom made my job so much easier and helped me get the hang of furniture buying. Zoom's knowledge and professionalism are absolutely the best I have witnessed in all my government years. Thank you so very much for your patience and help!" -
Read Testimonials
Differentiators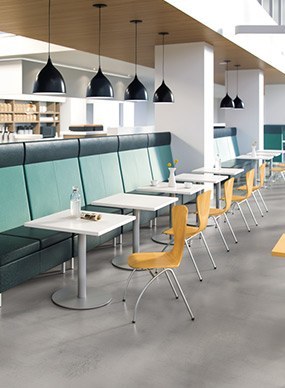 Why Zoom Inc.?
We offer you the best value solution because you will receive the best service. Our job is to make yours easier.
Services
From consultations and project management to specification and design, Zoom Inc. exceeds our clients' expectations.
Our Blog
Read about what is going on at Zoom Inc. and in the world of furniture.
Past Performance Projects
Zoom Inc. has provided exceptional turnkey design, manufacturing, and installation solutions to several federal and commercial agencies.