JRB Studio Furniture
When it's time to modernize your office furniture, Zoom, Inc. offers a wide selection of commercial furnishing options to businesses in Northern Virginia, Washington, DC, Maryland—and nationwide. We specialize in furnishings for your educational institution, government agency or healthcare facility and offer high quality, versatile furniture for your business needs.
A shining example is JRB Studio office furniture, an office furniture manufacturer that emphasizes complete executive office and open workspace sit-to-stand solutions.
JRB Studio Complete Sit-to-Stand Office Solutions
At JRB Studio, the innovative furniture maker creates office furniture for today's fluid, agile and fast-moving office environment. Some benefits you will enjoy when you choose JRB Studio office furniture include:
Sculpted Design: World-renowned industrial and commercial office designer Thomas J. Newhouse collaborated with JRB Studio to create the ultimate in professionally modern and comfortable, adjustable office furniture. His Animate furnishings are designed to function on their own or as a foundation for the Animate+ workplace.
Sustainable, Quality Materials and Exceptional Warranties: Many products are certified sustainable or eco-friendly such as the Greenguard Gold SEA Screen, made with 90+ percent post-consumer recycled materials. JRB Studio offers a 12-year, 3-shift warranty on all products sold in North America (except as noted in product literature). Electrical controls, motors, and screens carry a 5-year warranty.
Emphasis on Adjustability and the Adaptable Office: JRB Studios recognizes the need for flexibility in today's business environment. JRB furnishings are adaptable, attractive, ergonomic and built-to-last. If sit-stand collaboration is what you need, JRB delivers with office solutions to keep your team organized and productive, every day.
Featured JRB Studio Furniture and Products
The JRB Studios office furniture line includes resizable office desking and benching, media tables, convenient height-adjustable storage solutions and more, including:
Contact Zoom, Inc. for JRB Studio Sit-to-Stand Office Furniture
If JRB Studio sit-to-stand furniture seems like the right fit for your office, contact Zoom, Inc. today. As an experienced office furniture supplier and space planner based in Maryland, we're ready to outfit your office with JRB Studio sit-to-stand office furniture. We also offer delivery and installation of your new office furnishing system.
Call one of our Zoom, Inc. office furniture and interior design experts for your free, no-obligation consultation. Contact us online today or call 301-299-7155 to get a quote!
Testimonials
Don't take our word for it; see what people are saying.
"Every day Zoom made my job so much easier and helped me get the hang of furniture buying. Zoom's knowledge and professionalism are absolutely the best I have witnessed in all my government years. Thank you so very much for your patience and help!" -
Read Testimonials
Differentiators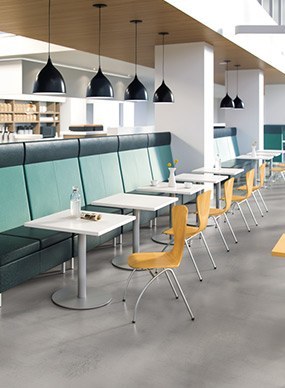 Why Zoom Inc.?
We offer you the best value solution because you will receive the best service. Our job is to make yours easier.
Services
From consultations and project management to specification and design, Zoom Inc. exceeds our clients' expectations.
Our Blog
Read about what is going on at Zoom Inc. and in the world of furniture.
Past Performance Projects
Zoom Inc. has provided exceptional turnkey design, manufacturing, and installation solutions to several federal and commercial agencies.