HON® Furniture in MD, DC & VA
HON® offers beautiful, ergonomic office furniture for businesses, government offices, educational institutions, and healthcare facilities. With a range of finishes for their desks, chairs, tables, filing cabinets, and more, HON® makes furniture that will fit perfectly within your space.
HON® File Cabinets, Chairs, Desks & More in Washington, DC
How do you know if HON® furniture is right for you and your facility? See if their lines of products and core values match your needs:
Environmentally friendly conscience results in lean design – HON® believes that their greatest impact is their ability to change the business world without changing the environment. For this reason, all materials used in its products are chosen to reduce environmental impacts, and the manufacturing methods they use allow consumers to disassemble the products for recycling when they are no longer useful.
Durable design means a lifetime warranty – HON® believes in the comfort, flexibility, and durability of their products so much that each product comes with a full lifetime warranty.
Industry leadership leads to innovative products – HON® understands that technology changes workplaces, hospitals, and educational facilities rapidly. That's why they strive to provide products that meet the demands of the modern day, including office furniture, teacher stations, and student desks that adapt to high-tech products like the iPhone.
Featured HON® Furniture
Height Adjustable Tables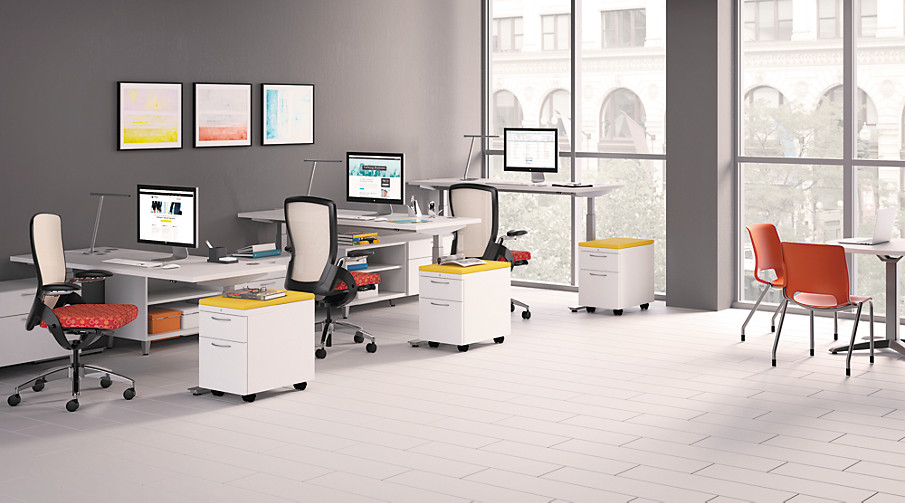 HON®'s line of height adjustable legs is made to work with any HON® work surface. This gives you a range of options with for your office arrangements as well as a range of products to browse as you think about incorporating height adjustable desks in your office environment. An optional controller with digital display is available with these tables and allows users to set four pre-determined heights for the table and easily access each level—making it easy to go from sit to stand during the course of any given day.
Ignition Task Chairs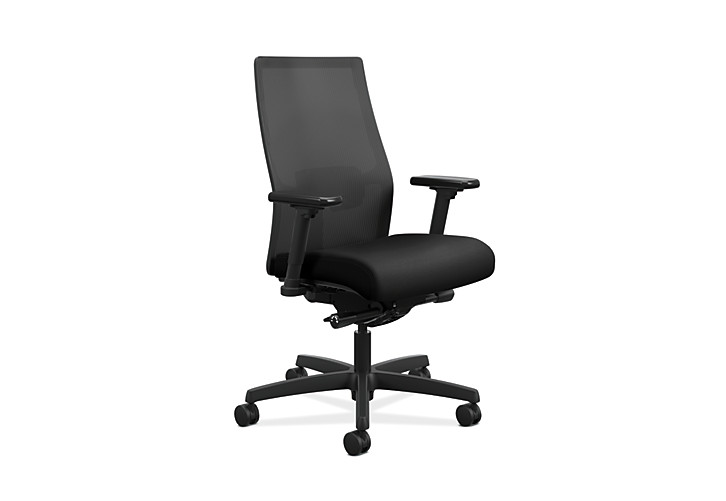 HON®'s Ignition task chair line is flexible for day-to-day tasks and durable for future uses. The full Ignition family includes task chairs, task stools, and side chairs, allowing you to outfit an entire space with the level of performance and comfort needed in today's work environment.
Call Zoom Inc. for HON® Office Furniture in MD, DC & VA
If HON® furniture is the right fit for your office, give us a call. We can get you the HON® products you need, as well as assist with furniture delivery, furniture installation, and even space planning if your facility needs it.
When you are looking for reliable office furniture, count on Zoom Inc. Located in Rockville, Maryland, we supply seating, desks, tables, and more to businesses throughout the Mid-Atlantic. For more than 10 years, we have been supplying healthcare facilities, government offices, educational institutions, and more with top of the line furniture from top brands—including HON®.
Contact us to speak to one of our experts. We offer FREE, no-obligation design and furniture consultations. Work with a representative today to get a quote!
Testimonials
Don't take our word for it; see what people are saying.
"Every day Zoom made my job so much easier and helped me get the hang of furniture buying. Zoom's knowledge and professionalism are absolutely the best I have witnessed in all my government years. Thank you so very much for your patience and help!" -
Read Testimonials
Differentiators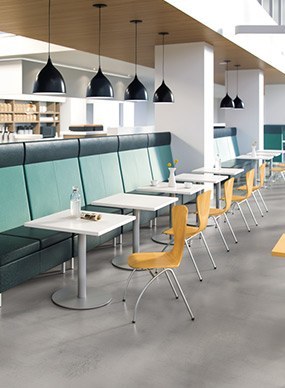 Why Zoom Inc.?
We offer you the best value solution because you will receive the best service. Our job is to make yours easier.
Services
From consultations and project management to specification and design, Zoom Inc. exceeds our clients' expectations.
Our Blog
Read about what is going on at Zoom Inc. and in the world of furniture.
Past Performance Projects
Zoom Inc. has provided exceptional turnkey design, manufacturing, and installation solutions to several federal and commercial agencies.