Furniture for Law Firms
Legal Office Furniture in Maryland, Washington, DC, Virginia & Nationwide
The way your law office looks speaks volumes about the quality of services you offer. When clients walk through your door, they instantly begin assessing your office, taking in the quality of the furniture and making judgments about whether your law firm can satisfy their needs.
As your law practice evolves, you must merge the functionality of your office with pleasing aesthetics and client comfort. If you can't follow these workplace trends, you'll be left behind.
Fortunately, Zoom Inc. can help you keep up with the competition. We offer a broad range of law firm furniture to provide a consistent aesthetic throughout the office, all while supporting your legal team, serving your clients, and adapting to the inevitable changes yet to come in this evolving industry.
Contact us to learn more about high-quality legal office furniture at a price you can afford!

Our Attorney Office Furniture Products
At Zoom Inc., we're proud to serve law firms of all sizes, both in the Mid-Atlantic region and nationwide. Some of our products include:
Law office chairs
Law office desks
Lawyer desk furniture
Support staff workstations
Filing cabinets
Reception desks
Lobby seating and tables
Movable walls
And much more!
Sustainable Law Office Furniture for Sale
The sustainability of your law office is measured by the effect your daily actions have on the community, your company's economics, and the environment. The furniture you choose to outfit your office with has a big impact on your law firm's sustainability.
For more than 10 years, Zoom Inc. has supplied sustainably manufactured lawyer desks, chairs, and other legal office furniture to firms in the Mid-Atlantic and beyond. This furniture boasts eco-friendly manufacturing processes, renewable materials, and durability for a longer lifespan before needing to be replaced. These are the qualities that make your firm more sustainable.
Space Planning for Your Law Firm
Is your office functional, aesthetically pleasing, and comfortable? If you're not sure how to balance these three critical components, turn to Zoom Inc. for space planning services. We help you make the most of your existing space with law office furniture that meets your needs in every way.
Why Choose Zoom Inc. for Law Firm Furniture?
Zoom Inc. can fully furnish your law firm's space, whether you're located in the DC area or elsewhere in the nation. While we're based in Maryland, we can load, transport, and deliver attorney office furniture to your door, no matter where in the US your office is located.
In addition to providing the furnishings you require, we also offer full-service office creation, including space planning design and furniture installation. Ultimately, our goal is to offer quality law firm design to create the look and feel you want for your office. As experts in the industry, you can trust us to meet your needs!
Schedule a Free Consultation
If you're interested in updating your law firm furniture, please contact Zoom Inc. for a free, no-obligation design and space planning consultation—301-299-7155301-299-7155!
Testimonials
Don't take our word for it; see what people are saying.
"Every day Zoom made my job so much easier and helped me get the hang of furniture buying. Zoom's knowledge and professionalism are absolutely the best I have witnessed in all my government years. Thank you so very much for your patience and help!" -
Read Testimonials
Differentiators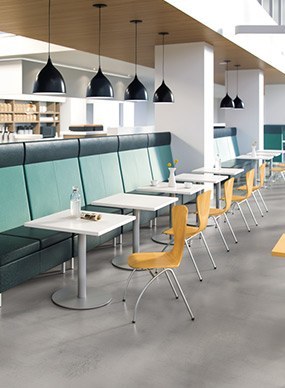 Why Zoom Inc.?
We offer you the best value solution because you will receive the best service. Our job is to make yours easier.
Services
From consultations and project management to specification and design, Zoom Inc. exceeds our clients' expectations.
Our Blog
Read about what is going on at Zoom Inc. and in the world of furniture.
Past Performance Projects
Zoom Inc. has provided exceptional turnkey design, manufacturing, and installation solutions to several federal and commercial agencies.