Federal Government Office Furniture
GSA & Navy BPA Certified Furniture Contractors
As government offices continue to evolve with changing technology, it may be time to switch out decades-old furniture with modern alternatives. Not only will an upgrade bring the appearance of your agency into the 21st century; it will also make employees more productive thanks to built-in outlets, data ports, and other features. Consider some of the durable, eco-friendly solutions for federal, state and local government buildings available from Zoom Inc.
Call us today to schedule a free, no-obligation consultation!
Our Furniture for Federal Government Agencies
Task chairs – These ergonomic seats provide a place to sit down when performing a quick task. They typically have a wheeled base, adjustable height and back, and many come with armrests.

Benches – Strategically placed benches around the building provide a place for employees and the public alike to sit. These are ideal in hallways and outside restrooms.
Desks and workstations – Productivity is the name of the game, and the right desks and workstations can facilitate your needs.
Executive desks – Private offices of government officials call for professional, functional executive desks. Available as complete casegoods, you can effortlessly match everything in the office.
Executive chairs – High backs and full adjustability make executive chairs and our other seating options as comfortable as they are beautiful.
Tables – Whether it's a long conference table, break room lunch table, collaboration table or a small table in the waiting room, Zoom Inc. has tables available in any shape or size you could ever need.
Cubicles – Creating workstations for individual employees is a great way to maximize square footage and improve productivity by reducing distractions.
Lobby furniture – A friendly, comfortable lobby helps the public feel comfortable when they come to your federal government building for services. Ample seating and a professional reception desk do wonders for making a positive first impression.
Lounge seating – Employees need a comfortable place to take a break during the day. Commercial-grade lounge seating certainly fits the bill.
Storage furniture – No government office can be productive with paperwork strewn about. Filing cabinets and portable storage units make it easy to keep track of all physical documents.
Movable walls – The needs of your government building may have changed since it was first built. You can section off additional rooms with affordable and beautiful movable walls.
GSA & Navy BPA Certified Furniture Contractors
Our selection of government furniture is durable, eco-friendly and made for and government agency. We are proud to offer office furniture for the U.S. government and its employees.
GSA Contract
FSC: Group 71, Packaged Furniture GS-28F-0018V
SINS: 71, 71-1, 711-91, 71-100, 71-101, 71-102, 71-203, 71-200, 71-315
FSC: 7110
DUNS: 19-409-2313
Cage Code: 43AH2
TIN: 20-2345463
BPA Contract
Zoom Inc. was also awarded the NAVY BPA (Blanket Purchase Agreement) and offers the best-valued solutions while building honest and strong partnerships with the Department of the Navy. All purchases must be made in accordance with the terms of your BPA contract.
BPA Number: N00189-11-A-0020 (period of performance – 06/01/2011 through 05/30/2016)
Call Limit: Delegated Procurement Authority
Federal Supply Schedule: GS-28F-0018V (period of performance – exp. 02/21/2019)
Why Choose Zoom Inc.?
For more than a decade, Zoom Inc. has proudly supplied office furniture for federal government agencies in Maryland, Washington DC and Virginia. Our furniture selection for federal government buildings are unmatched in the DMV area, and our interior design and space planning experts can help design a space that improves productivity and traffic flow.
Learn more about our interior design services!
Schedule a Free Consultation Today
To speak with a government furniture expert, please contact us today. We offer free furniture and space planning consultations across the Mid-Atlantic region.
Testimonials
Don't take our word for it; see what people are saying.
"Every day Zoom made my job so much easier and helped me get the hang of furniture buying. Zoom's knowledge and professionalism are absolutely the best I have witnessed in all my government years. Thank you so very much for your patience and help!" -
Read Testimonials
Differentiators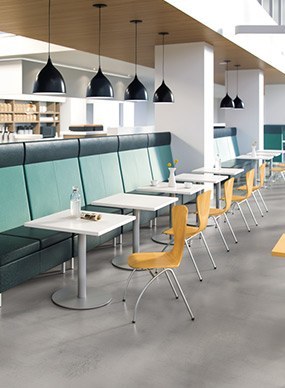 Why Zoom Inc.?
We offer you the best value solution because you will receive the best service. Our job is to make yours easier.
Services
From consultations and project management to specification and design, Zoom Inc. exceeds our clients' expectations.
Our Blog
Read about what is going on at Zoom Inc. and in the world of furniture.
Past Performance Projects
Zoom Inc. has provided exceptional turnkey design, manufacturing, and installation solutions to several federal and commercial agencies.