School Space Planning for DMV Area Schools and Universities
The design of a school environment can either enhance or hurt student learning outcomes. Zoom Inc. can help you navigate the challenges of planning your school's spaces. The quality of a school's space planning and interior design has been shown to have a direct impact on students' attention spans, so it is critical to create a space that helps facilitate learning and doesn't unintentionally detract from it.
We are experts at creating well-thought-out and organized floor plans that aid in the functionality and efficiency of schools and universities in Maryland, Virginia, and Washington, DC. The educational facilities we can help design include:
Classrooms
Recreational facilities
Libraries
Auditoriums
Gymnasiums
And more!
To ensure that you understand exactly what you are getting with our services, we will provide you with 3D classroom floor plans that will help you visualize your new spaces, which can be modified based on your feedback. We are experts at creating cost-effective, creative space planning and interior design solutions.
Classroom Furniture for School Building Interior Design
Our exceptional ability to create sustainable, functional, and aesthetically pleasing educational environments is, in part, a result of our vast store of and experience with top-of-the-line classroom furniture. Some of our products include:
Student desks – Student desks are specifically designed to accommodate the functional needs of a classroom environment.
Tablet arm chairs – These provide a convenient writing surface without taking up much more space than an ordinary chair. They are an ergonomic solution when space is at a premium.
Table and chair sets – Unify your space with matching sets of tables and chairs.
Cafeteria tables and chairs – Built-in tables and chairs make janitorial work easier for your staff members.
Teacher desks – Solid construction and smoothly functioning drawers will help enhance productivity.
Auditorium seating – Wisely seat a crowd with this furniture solution.
School benches – These are perfect for outdoor seating.
Stacking and folding chairs – Save space and keep your classroom setup flexible with these options.
Activity tables – These come with built-in outlets for laptops and cutouts for desktop computer cords to provide a convenient study area.
Whiteboards, chalkboards, and bulletin boards – We'll help you understand what size you need, where it would be best to install them, and what functionality options are best for your classroom.
And more!
The right classroom furniture can support and enhance students' ability to learn. With Zoom Inc.'s selection of school furniture, you'll transform your classrooms from average spaces to optimal conducive learning environments.
Learn more about our:
Furniture for high schools >>
Furniture for colleges and universities >>
Why Call Zoom Inc. for Professional Space Planning in MD, DC & VA?
For more than 10 years, Zoom Inc. has been the interior designer of choice for educational facilities throughout the Mid-Atlantic, including Maryland, Washington, DC, and Virginia. We combine our interior design and space planning expertise with a vast selection of classroom furniture from popular brands to meet our clients' design needs.
For high-quality educational interior design and school space planning services at a price you can afford, contact Zoom Inc.! You can schedule a free, no-obligation consultation today.
Testimonials
Don't take our word for it; see what people are saying.
"Every day Zoom made my job so much easier and helped me get the hang of furniture buying. Zoom's knowledge and professionalism are absolutely the best I have witnessed in all my government years. Thank you so very much for your patience and help!" -
Read Testimonials
Differentiators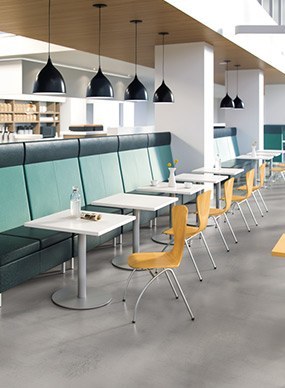 Why Zoom Inc.?
We offer you the best value solution because you will receive the best service. Our job is to make yours easier.
Services
From consultations and project management to specification and design, Zoom Inc. exceeds our clients' expectations.
Our Blog
Read about what is going on at Zoom Inc. and in the world of furniture.
Past Performance Projects
Zoom Inc. has provided exceptional turnkey design, manufacturing, and installation solutions to several federal and commercial agencies.