Tayco Furniture
If your office needs new furniture, Zoom Inc. supplies solutions from several commercial furniture manufacturers to businesses in Maryland, Northern Virginia, Washington, DC and nationwide. Whether you run a government agency, higher education building, or healthcare facility, we have the top-notch office furniture you're looking for. Consider Tayco®, a commercial furniture manufacturer with an emphasis on beautiful finishes, fabrics, and trims to help your office be as functional and beautiful as possible.
Tayco

Seating, Tables, and Cubicles

Are Tayco chairs, tables, or cubicles right for your building located in the DC area or elsewhere in the nation? Consider the benefits that come with Tayco commercial furniture:

Environmental consideration reflects your own company's priorities – If your business has a goal to decrease its carbon footprint, sourcing office furniture from an environmentally conscious manufacturer helps you reach your goals. Tayco adheres to environmental and sustainable standards in an effort to minimize the impact furniture manufacturing has on the environment.

Quality materials and designs result in lifetime warranties – Tayco believes in offering the highest quality office furniture possible and stands behind this belief with a limited lifetime warranty to the original purchaser for commercial office use. The warranty covers defects in materials and workmanship under normal use and care. Tayco will either repair or replace defective products under this warranty.

Partnership with Boss Design brings award-winning solutions to North America – In 2009, Tayco partnered with the award-winning European seating designer, Boss Design. This partnership makes it possible for Tayco to bring some of the most innovative, forward-thinking products from Europe to the North American market.
Featured
Tayco

Furniture

Ergonomic Seating

The Moneypenny office chair is ergonomically designed to support the needs of every individual. Adjustment controls allow you to change lumbar support, seat height and armrest placement for optimal comfort. The Moneypenny comes in several color configurations to suit a range of workspace interiors. Plus, a high recycled content minimizes any negative impact on the environment.

Height Adjustable Tables

In today's modern workspace, many employees prefer to stand throughout the day. Height adjustable tables accommodate this wish while allowing the employee to remain productive. The tables are easy to adjust and even feature four programmable memory presets to support multiple users' preferences.

Space-Saving Systems

Systems, or cubicles, are common in today's workspaces. Innovative designs from Tayco maximize worker space without taking up more room than necessary in the office. Y-shaped systems provide a unique aesthetic and more space to work than typical square-shaped cubicles. Minimal use of plastic keeps polluting VOCs to a minimum and mesh screens allow for more natural light and airflow throughout the office.
Choose Zoom Inc. for
Tayco

Office Furniture in MD, DC, VA & Nationwide

If you feel confident that Tayco furniture is the right fit for your office, contact Zoom Inc. today. With more than 10 years of experience, we have the knowledge to help you make the best choices for your office. Yes, we can serve as your office furniture supplier, but our capabilities go well beyond that.

We're based in Maryland, but no matter where you are in the country, we can load, transport and deliver your order to your door. We even offer space planning services if you need help making your new furniture work in your existing space. In the end, our goal is to meet your needs by combining quality office furniture from Tayco with our expert space planning advice.

Contact us to speak to one of our furniture and interior design experts. We offer FREE, no-obligation design and furniture consultations. Work with a representative today to get a quote!
Testimonials
Don't take our word for it; see what people are saying.
"Every day Zoom made my job so much easier and helped me get the hang of furniture buying. Zoom's knowledge and professionalism are absolutely the best I have witnessed in all my government years. Thank you so very much for your patience and help!" -
Read Testimonials
Differentiators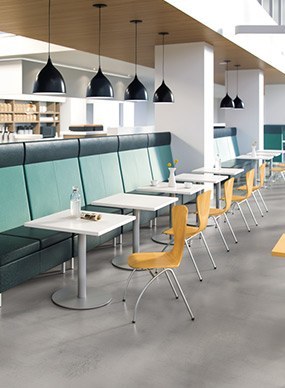 Why Zoom Inc.?
We offer you the best value solution because you will receive the best service. Our job is to make yours easier.
Services
From consultations and project management to specification and design, Zoom Inc. exceeds our clients' expectations.
Our Blog
Read about what is going on at Zoom Inc. and in the world of furniture.
Past Performance Projects
Zoom Inc. has provided exceptional turnkey design, manufacturing, and installation solutions to several federal and commercial agencies.