Benching & Workstations
Premier Commercial Furniture Supplier in the Mid-Atlantic & Nationwide
Many companies around the Maryland, Virginia, and DC area are moving away from cubicle desks and switching to more of an open workspace—such as bench-style workstations. Benching is when the desks are connected and are often on a large, long table. If benching isn't the solution for you, we can also bring you adjustable desks, personal desks, and more! These types of workstations allow for better collaboration among employees and help give the office a more open vibe.
At Zoom Inc., we can bring you the perfect desks that fit your style, space, and budget. To get started in choosing the perfect workstations for your company, simply fill out the contact form or give us a call!
Call 301-299-7155 Today!
Desk Options at Zoom Inc.
When you choose Zoom Inc. as your furniture supplier, you are getting furniture experts as well as options. We can bring you custom, one-of-a-kind furniture that can differ in:
Color
Size
Material
Price
And more!
No matter what you want your employee's workspace to be, we have the desk that can fit your budget and vision.
Why Choose Zoom Inc.?
For more than 10 years, Zoom Inc. has been supplying furniture for many different businesses and offices throughout Maryland, Washington, DC, and Virginia. Some of the industries we have worked with include:
We are GSA approved—meaning we are an approved dealer for government furniture in the DMV area. To learn more about our qualifications and background, give us a call! Or, to get started choosing your new desk setup, contact us for a free consultation!
Other Services by Zoom Inc.
Zoom Inc. also provides other services to help your office be the best it can be. With interior design services, we can not only supply you with the best workstations and chairs for your employees, but we can also help you design your whole office and set it up to make everything as easy as possible for you!
Contact us online to learn more about our interior design service.
Brands of Benching & Workstations We Offer
Testimonials
Don't take our word for it; see what people are saying.
"Every day Zoom made my job so much easier and helped me get the hang of furniture buying. Zoom's knowledge and professionalism are absolutely the best I have witnessed in all my government years. Thank you so very much for your patience and help!" -
Read Testimonials
Differentiators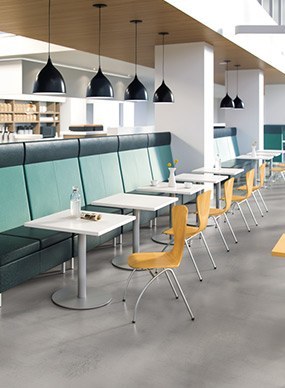 Why Zoom Inc.?
We offer you the best value solution because you will receive the best service. Our job is to make yours easier.
Services
From consultations and project management to specification and design, Zoom Inc. exceeds our clients' expectations.
Our Blog
Read about what is going on at Zoom Inc. and in the world of furniture.
Past Performance Projects
Zoom Inc. has provided exceptional turnkey design, manufacturing, and installation solutions to several federal and commercial agencies.