Office Furniture, Interior Design & Space Planning Nationwide
Providing Office Furniture Design & Installation in Washington, DC, Maryland, Virginia and Nationwide
The interior design and space planning experts at Zoom Inc. go above and beyond simply providing furniture for you, our client. When you choose to work with Zoom, we promise to proactively communicate and collaborate throughout your entire project, no matter if you're simply upgrading your office furniture with newer models or completely up-fitting your entire office.
If you're in need of new office furniture, interior design, or space planning in the DC area, call the professionals at Zoom Inc. to get started.
Call today at
877-244-1210

877-244-1210!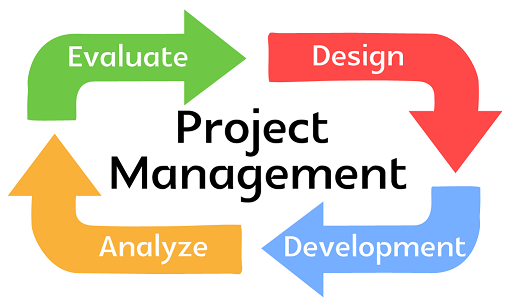 Project Management & Design Services
Project Management
Design and Specification
Expedient Budget Estimates and Quotes
Order Processing and Tracking
Delivery and Installation
Asset Management, Storage and Control
Job Site Management
Post Installation Maintenance
Corporate Relocation and Move Management
Furniture Standards Programs
Technical Product Consultation
Programming and Space Planning
2D and 3D layouts
Furniture Selection and Technical Specification
Space Planning and Design Test-Fits for proposed furniture
Streamlined Finish Selection Process
Product Mock-ups
Demountable Wall Consultation and Specification
Furniture Reconfigurations
Existing Floor Plans with Verified Room Dimensions, Data & Outlet Locations
Photorealist Renderings
Office Furniture & Installation in MD, DC & VA
After purchasing your new office furniture from Zoom Inc., our relationship has only begun. We pride ourselves on having excellent relationships with relevant manufacturers and can leverage these relationships to order any replacement part you may need. Some of our manufacturing partners offer lifetime warranties offering to repair, replace, or refund you if necessary.
Give us a call for:
---
---


DC Area Interior Design & Space Planning
To make the most of your organization's work space and promote a work environment conducive to productivity, professional interior design and space planning can solve all of your needs. When you choose to work with an interior designer that also specializes in space planning, you can renovate your office in a more aesthetic way that also improves the flow of foot traffic and maximizes floor space.
Our space planners have worked with government agencies and local businesses alike to design offices with:
Open floor plans – Open floor plans encourage team collaboration and are easy to navigate.
Enclosed floor plans – Traditional office spaces with private offices.
Private offices – If you have a private office, you'll need to balance storage space with usable work space and plan for the right telecommunications equipment. Zoom Inc. can help!
Conference rooms and meeting areas – The DC area interior design and space planners at Zoom Inc. can help you select the perfect conference room tables, chairs, and layout your conference room that promotes a collaborative environment.
Lounge and reception areas – Need a special area designed for clients, interviewees, and guests? Zoom Inc. can design a lounge or reception area tailored to your needs.
Café, dining, and break rooms – Employees like to get away from their desks, even if for just a half hour while they eat lunch. We've worked with businesses both big and small to create optimal cafés, dining halls, and break rooms for government agencies, hospitals, hotels and resorts, and universities.
Training facilities – Not sure how the fitness center in your building should be laid out? No problem! Zoom Inc.'s space planners are here to help!
Patient rooms – We work closely with professionals in the healthcare industry—from hospitals to rehabilitation centers, urgent cares,
Cubicles and systems – Office spaces with dozens of cubicles often turn to Zoom Inc. for space planning in Maryland, Washington, DC, and Virginia. We have experience designing cubicles in both large and small government agencies, college libraries, and more.
Storage areas – Every office needs storage areas. From entire storage closets to finding the perfect desk storage or under-desk solutions, we can help!
And more
Schedule a Free Consultation
Ready to get started?
Give us a call or contact us online to schedule a free consultation with our office furniture, interior design, and space planning experts in the Mid-Atlantic!
---
---
Testimonials
Don't take our word for it; see what people are saying.
"Every day Zoom made my job so much easier and helped me get the hang of furniture buying. Zoom's knowledge and professionalism are absolutely the best I have witnessed in all my government years. Thank you so very much for your patience and help!" -
Read Testimonials
Differentiators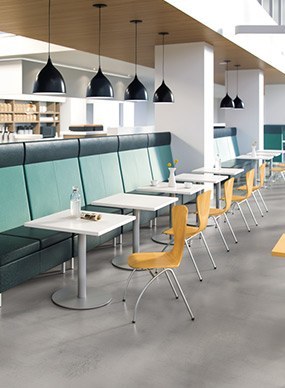 Why Zoom Inc.?
We offer you the best value solution because you will receive the best service. Our job is to make yours easier.
Services
From consultations and project management to specification and design, Zoom Inc. exceeds our clients' expectations.
Our Blog
Read about what is going on at Zoom Inc. and in the world of furniture.
Past Performance Projects
Zoom Inc. has provided exceptional turnkey design, manufacturing, and installation solutions to several federal and commercial agencies.