Government Office Furniture
Government Furniture in Washington, DC
Organizations, corporations, and governments around the world constantly evolve to meet the demands of their employees. The day-to-day duties of workers are always changing, and the way work gets done changes with it. The tools of work in government municipalities are changing, including the workstations and office furniture in federal, state, and local governments.
As a government employer of any level, your people serve the nation's people. Zoom Inc. wants to help you support your employees and meet the requirements of your organization—we offer government furniture in Washington, DC, Maryland, Virginia, and beyond. Outfit your Mid-Atlantic office with new furniture and collaborate with our interior design and space planning experts to maximize your office space.
Get in touch with us today to schedule a free, no-obligation consultation for government furniture in Washington, DC!

Furniture for Government Offices
When you're searching for new government office furniture, working with an experience furniture dealer over an inexperienced dealer could be the difference between outfitting your offices and workspaces with efficient, ergonomic furniture to enhance workflow and settling for pricey, non-essential furniture.
Zoom Inc. has the expertise and experience to find a solution for any sized government no matter what your needs. Our collection of government furniture in Washington, DC includes:
Desks and workstations
Tables
Chairs
Lounge seating
Filing cabinets and portable storage
Cubicles and workstations
Movable walls
And much more
---
---
Sustainable Office Furniture
We know that your organization may not have the budget to replace old government furniture with new desks and workstations each year. Our extensive line of government furniture in Washington, DC is built to last for many years, giving you an affordable solution to budget requirements and multiple years of arduous use.
Government Office Furniture with Integrated Technology
The landscape of government office furniture must change as the increased use of technology and cutting edge electronic devices are more present in the workplace. Zoom Inc. offers government furniture solutions with a variety of technology integrations built-in, including outlets and data ports!
GSA Approved Government Furniture
Our selection of government office furniture provides durable, eco-friendly solutions for federal, state, and local government offices. We are proud to offer office furniture to U.S. government agencies at federal contract pricing and operate as a GSA (U.S. General Services Administration) approved dealer of government furniture in the DMV area.
GSA Contract
FSC: Group 71, Packaged Furniture GS-28F-0018V
SINS: 71, 71-1, 711-91, 71-100, 71-101, 71-102, 71-203, 71-200, 71-315
FSC: 7110
DUNS: 19-409-2313
Cage Code: 43AH2
TIN: 20-2345463
BPA Contract
Zoom Inc. was also awarded the NAVY BPA (Blanket Purchase Agreement) and offers the best-valued solutions while building honest and strong partnerships with the Department of the Navy. All purchases must be made in accordance with the terms of your BPA contract.
BPA Number: N00189-11-A-0020 (period of performance – 06/01/2011 through 05/30/2016)
Call Limit: Delegated Procurement Authority
Federal Supply Schedule: GS-28F-0018V (period of performance – exp. 02/21/2019)
View our government and GSA contract details here »
Why Call Zoom Inc.?
For more than 10 years, Zoom Inc. has been the furniture dealer of choice for government officials throughout the Mid-Atlantic, including Maryland, Washington, DC, and Virginia.
Our selection of furniture includes a wide variety of popular brands, including Egan, Baltix, Mecho Shades, Workrite, Nessen Lighting, Furniture Lab, Systematix, Polyconcepts, Swift Space, and much, much more!
From high-end government office furniture to budget-friendly solutions, call Zoom Inc. We'll be happy to help you meet your needs for government furniture in Washington, DC!
Find Government Furniture in Washington, DC
Give us a call to speak to one of our furniture experts or contact us online to schedule a free, no-obligation furniture and space planning consultation for government furniture in Washington, DC!
Testimonials
Don't take our word for it; see what people are saying.
"Every day Zoom made my job so much easier and helped me get the hang of furniture buying. Zoom's knowledge and professionalism are absolutely the best I have witnessed in all my government years. Thank you so very much for your patience and help!" -
Read Testimonials
Differentiators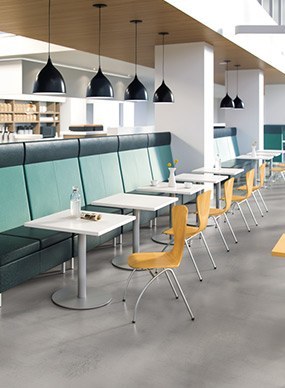 Why Zoom Inc.?
We offer you the best value solution because you will receive the best service. Our job is to make yours easier.
Services
From consultations and project management to specification and design, Zoom Inc. exceeds our clients' expectations.
Our Blog
Read about what is going on at Zoom Inc. and in the world of furniture.
Past Performance Projects
Zoom Inc. has provided exceptional turnkey design, manufacturing, and installation solutions to several federal and commercial agencies.