Our Commercial Furniture Manufacturers
If you are looking to give your office or organization a makeover or want to upgrade your current furniture, look no further than Zoom, Inc.! We are one of Washington, DC's top furniture dealers, supplying:
Whether you are a healthcare facility, higher education building, or government agency, we can provide you with top office furniture.
For more information about our interior design, project management, furniture installation, or products we carry, contact us online or call us at 301-299-7155301-299-7155.
Brands of Commercial Furniture
Zoom, Inc. offers furniture from many manufacturers and brands. Whether you are looking for new chairs, cubicles, conference tables, or desks, we will work with our manufacturers to find you the best furniture for your needs, space size, and budget.
Some of our top manufactures include, but are not limited to:
Kimball® Office: Whether you are looking for office chairs, lounge chairs, desks, or storage, Kimball has your needs covered. With Kimball, you can sort your search by industry—making anyone in the education, finance, government, or healthcare industry able to search for new furniture easily and efficiently. Not only is Kimball's furniture stylish and durable, but it is also environmentally responsible so your business or organization can focus more on sustainability.
HON® Office Furniture: HON creates beautiful office furniture for businesses, government offices, educational institutions, and healthcare facilities. Constructing desks, chairs, tables, and more, HON offers many different finishes that will fit perfectly in your space.
Tayco®: Tayco produces an array of products, including systems (cubicles), seating, and tables. Offering beautiful finishes, fabrics, and trims, Tayco provides top of the line office furniture that can be perfect for your government office.
OFS®: OFS focuses on combining function and flexibility with highly tailored design concepts. Since 1937, they have been providing socially responsible furniture to healthcare offices, educational buildings, government offices, and businesses around the world.
Teknion: Teknion's furniture is designed for collaboration, and is perfect for educational facilities. As a company that prioritizes quality, Teknion oversees every part of the process, from designing furniture to manufacturing it.
We work with a variety of manufacturers, all which have high quality and stylish products. We work directly with you to understand your business and what you are looking for in furniture. Then, we work with our manufacturers to give you the best possible option given your space and budget. For more information on the brands we work with, contact us today at 301-299-7155301-299-7155 or contact us online.
Commercial Furniture Products
We work with numerous brands and manufacturers of furniture to provide you with the best possible outcome for your new office. We provide furniture to hospitals, medical facilities, schools, universities, government agencies, restaurants, hotels, and more to help transform any conference room, desk space, cafeteria, or lounge space into a new, functioning space. No matter your furniture needs, count on Zoom, Inc. as your commercial furniture supplier. Our furniture products include:
Contact Zoom, Inc. for Your Office Furniture Needs
Whether you are looking for furniture for your school or GSA and BPA approved government furniture, Zoom, Inc. has all of your commercial furniture needs covered! We proudly serve Maryland, Washington, DC, Virginia, and areas throughout the Mid-Atlantic.
Contact us today to schedule a free, no-obligation consultation!
Testimonials
Don't take our word for it; see what people are saying.
"Every day Zoom made my job so much easier and helped me get the hang of furniture buying. Zoom's knowledge and professionalism are absolutely the best I have witnessed in all my government years. Thank you so very much for your patience and help!" -
Read Testimonials
Differentiators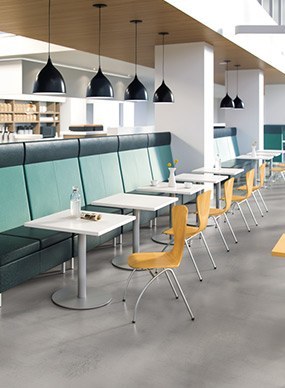 Why Zoom Inc.?
We offer you the best value solution because you will receive the best service. Our job is to make yours easier.
Services
From consultations and project management to specification and design, Zoom Inc. exceeds our clients' expectations.
Our Blog
Read about what is going on at Zoom Inc. and in the world of furniture.
Past Performance Projects
Zoom Inc. has provided exceptional turnkey design, manufacturing, and installation solutions to several federal and commercial agencies.