Government Office Space Planning
In a government office, productivity, organization, and security are all of the utmost importance—each of these is directly impacted by the overall layout and design of your work and office spaces. The team at Zoom Inc. understands how vital a proper floor plan can be, which is why we offer up our extensive experience and expertise in order to help government offices to generate a space that best fulfills their needs.
For well over a decade, our expert design teams and product specialists have been offering the best in design, implementation, and furnishings to local and state government offices in Maryland, Virginia, and the DC area. We are wholly dedicated to customized services and unique solutions, and every member of our team is highly adept at understanding and surpassing the challenges that each client faces.
Our experts can help with the layout and design of a wide range of office spaces, including:
Executive agencies
Regulatory agencies
Government corporations
State and local government offices
Human services
And much more
Looking for "government office design experts near me" in MD, VA, or DC? Connect with Zoom Inc. online to get started, or dial 301-299-7155 to reach an office design expert now!
Professional Space Planning and Design for Government Offices
As a leading provider of interior design and layout services for government facilities, it is our goal to always generate spaces that emphasize both functionality and sustainability. Zoom Inc. offers a diverse range of products that are specifically designed to assist in a productive government office space. Some of our options include:
Office chairs – Government office chairs should be functional, comfortable, and ergonomic to maximize the productivity and health of government staff members.
Waiting room chairs – Visitors who must wait need a comfortable place to do so. The quality of your waiting room seating can dramatically impact the light in which your office is viewed!
Soft seating – Soft seating is ideal for use in waiting rooms, staff break rooms, recreation and downtime areas, and offices.
Height-adjustable desks – Height-adjustable desks offer a healthy option to staff members who may be required to spend hours at a time at their desk.
Cubicles and workstations – The quality of a workstation will dramatically impact the overall quality of the work produced in that space. Zoom Inc. offers superior, customizable options.
Filing cabinets, lockers, and other storage – Storage is of the utmost importance when it comes to keeping office spaces organized and functional long-term.
Movable walls – Movable walls allow your work spaces to be more malleable and customizable, improving your ability to adjust to changes in the daily operations of your government office.
And much more – This is only a sampling of what our design team can offer—Zoom Inc. is a proud provider of countless options for government office furniture both in local and state applications.
Government Office Design and Furnishing
As a GSA-approved furniture dealer, Zoom Inc. is your prime choice when it comes to government office design, planning, and furnishing in the Mid-Atlantic area. Our team is dedicated to ensuring your offices run smoothly, both on a day-to-day basis, and when under the weight of a heavy workload.
Contact Zoom Inc. online to find out more, or call 301-299-7155 to speak with a skilled interior designer familiar with government building layouts and functionality!
Testimonials
Don't take our word for it; see what people are saying.
"Every day Zoom made my job so much easier and helped me get the hang of furniture buying. Zoom's knowledge and professionalism are absolutely the best I have witnessed in all my government years. Thank you so very much for your patience and help!" -
Read Testimonials
Differentiators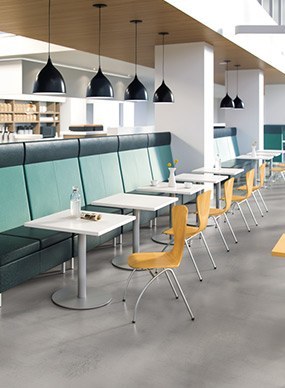 Why Zoom Inc.?
We offer you the best value solution because you will receive the best service. Our job is to make yours easier.
Services
From consultations and project management to specification and design, Zoom Inc. exceeds our clients' expectations.
Our Blog
Read about what is going on at Zoom Inc. and in the world of furniture.
Past Performance Projects
Zoom Inc. has provided exceptional turnkey design, manufacturing, and installation solutions to several federal and commercial agencies.