Waiting Room Chairs in Washington, DC
The chairs in your waiting area or receiving rooms can play a fairly sizable role in how your business is perceived. They're often one of the first things a new client will see, and in many cases, they could be spending a good long while in them while they wait. Because of this, you want your waiting room seating to be attractive, smart, and comfortable. The team at Zoom Inc. understands that in order for your business to succeed on all levels, you need top of the line tools and furniture, which is why we offer leading waiting room seating.
We are your partners in finding the ideal waiting room and office seating for your individual business. From space-saving solutions to ergonomic seating options, we're the professionals you can turn to to find the highest in quality and reliability, while staying comfortably within your budget and space constraints.
Seeking waiting room and receiving area seating for your office, hospital, educational facility, government building, or other business? Contact the experts at Zoom Inc. online today, or call our team at (301) 299-7155 to talk to a team member directly!
Waiting Room Chairs and Seating with Zoom Inc.
Our seating and chairs are specifically chosen in order to fulfill the needs of your space and business. By offering a diverse array of options from leading names like Tayco and Humanscale we can guarantee a perfect pick for your space. We understand that creating an ideal waiting room and receiving area can be quite challenging. Space must be balanced with your chosen furniture, and seating diversity helps to accommodate a wide range of body types. That's why Zoom Inc. works to match your business with solutions that work for you.
Zoom Inc. Offers Waiting Room Design
Need some help sprucing up your waiting area or looking for a team that carries the experience and knowledge needed to tackle your particular project? Zoom Inc. offers complete waiting room and interior design services to Mid-Atlantic clients! No matter your business type or the space we're working with, we can help you create an easy solution that presents an excellent and comfortable first, second, or third impression for clients and associates.
Waiting Room Seating in Maryland, Virginia & Washington, DC
For leading solutions from a team with an eye for quality, you never need to look further than Zoom Inc. We are 100% dedicated to helping MD, VA, and DC Metro businesses attain greater quality and comfort within their business. Not in our area? No worries—our experts can reach you anywhere in the nation.
Give our specialists a call today by dialing (301) 299-7155 to discuss your needs. No time for a phone call? You can drop us a line on the web at your convenience to set up a consultation!
Testimonials
Don't take our word for it; see what people are saying.
"Every day Zoom made my job so much easier and helped me get the hang of furniture buying. Zoom's knowledge and professionalism are absolutely the best I have witnessed in all my government years. Thank you so very much for your patience and help!" -
Read Testimonials
Differentiators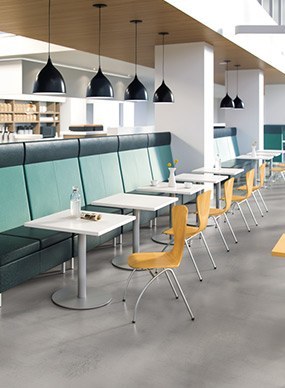 Why Zoom Inc.?
We offer you the best value solution because you will receive the best service. Our job is to make yours easier.
Services
From consultations and project management to specification and design, Zoom Inc. exceeds our clients' expectations.
Our Blog
Read about what is going on at Zoom Inc. and in the world of furniture.
Past Performance Projects
Zoom Inc. has provided exceptional turnkey design, manufacturing, and installation solutions to several federal and commercial agencies.