Haskell Furniture
When seeking office or business furniture, you want items that are of the highest quality. They need to be durable and attractive; ergonomic support is also important, as is cost-effectiveness. At Zoom Inc., we believe furniture should be able to meet all of these requirements, so we offer selections from Haskell!
With a long-standing history of consumer satisfaction and superior design, products offered by Haskell are a cut above that you can count on. They've been supplying offices, educational facilities, hospitals, and more with a diverse array of products and solutions for years, which is why we're proud to supply them to our Mid-Atlantic clients.
Interested in learning more about the benefits of Haskell products for your business, or looking for a supplier that can get you the best in Haskell furniture? Contact Zoom Inc. online now or call (301) 299-7155!
Haskell Desks, Tables & Seating with Zoom Inc.
Each business offers plenty of unique benefits and perks, which is why we provide a variety of products from a wide array of trusted manufacturers. So, what makes Haskell stand out?
Superior product design – Haskell steel products stand out in a crowd as some of the highest quality options out there. And Haskell is never satisfied with "good enough." New designs are created on a consistent basis, and they're always reaching higher and higher to bring your business even better products.
Eco-friendly and sustainable products – Sustainability is a priority with Haskell, which is proven by their dedication to using recycled materials and utilizing green building practices. With their MAS Certified Green backing your business choices you can feel good about keeping your carbon footprint to a medium.
Diverse products for a wide array of business needs – No matter what type of business you own or operate, there is a Haskell product that will match your needs. From lecterns and seating all the way to desks, tables, and workspaces, Haskell has you covered.
Customization and design options – Haskell products blend seamlessly with any design and are available in a wide array of colors and fabric options. That means you can mix and match according to your needs, or add in products as your project grows without disrupting the smart look of your business.
Contact Zoom Inc. for Haskell Products in MD, VA & DC
Whether you're looking for a dependable Haskell supplier, or you just want to learn more about the products they have to offer, you can count Zoom Inc. as the experts you can trust. Our specialists are exceptionally familiar with all Haskell products, which makes us uniquely capable of helping you find the perfect match for your unique business needs.
Reach us any time online to discuss getting Haskell products for your business furniture needs or call (301) 299-7155 to speak to our furniture and design experts today!
Testimonials
Don't take our word for it; see what people are saying.
"Every day Zoom made my job so much easier and helped me get the hang of furniture buying. Zoom's knowledge and professionalism are absolutely the best I have witnessed in all my government years. Thank you so very much for your patience and help!" -
Read Testimonials
Differentiators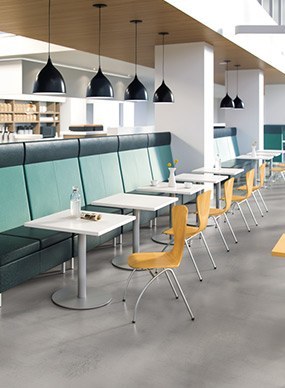 Why Zoom Inc.?
We offer you the best value solution because you will receive the best service. Our job is to make yours easier.
Services
From consultations and project management to specification and design, Zoom Inc. exceeds our clients' expectations.
Our Blog
Read about what is going on at Zoom Inc. and in the world of furniture.
Past Performance Projects
Zoom Inc. has provided exceptional turnkey design, manufacturing, and installation solutions to several federal and commercial agencies.