How Are Millennials Influencing Office Design?
Nearly half of the modern workforce can be classified under the generational term "millennial," and that number is climbing fast. With such a large representation in offices, warehouses, and other common industry spheres, it was only a matter of time before a new generation and its ideas began to change the way a workplace is designed and the way it functions.
So, how exactly are millennials impacting workplace design? And is it a good thing?
A Millennial-Influenced Office Incorporates More Collaboration
Communication, collaboration, and team-oriented efforts are more popular—and more effective—than ever where millennials are concerned. We are talking about a generation that grew up as the internet did, which has made them more idea-hungry than any generation before (arguably). Because of this, many millennials thrive in collaborative environments that engender the exchange of ideas and consistent communication between peers and with project leads.
This doesn't really mean that segmented workspaces and cubicles are outdated—they still have their place. But thousands of businesses have been finding a happy medium between quiet space and group efforts, and they've have seen huge positive changes because of it.
Easy ways to build out a collaborative workspace include the smart use of furniture, movable walls, or designated group conference rooms.
Millennials are Making Office Spaces More Ergonomic
With the passage of time, we've seen the effects that an 8-hour sitting session every day can have on the human body. The results haven't been great. Back pain, chronic discomfort, fatigue—even weight gain and heart complications have been attributed to bad posture and uncomfortable seating. Generation X and Baby Boomers are still highly present in the workforce, and many experience these troubles on a daily basis.
Armed with this information and the benefit of hindsight, millennials and designers sympathetic to human health have been moving toward using ergonomic seating, sit-to-stand desks, and collaborative work environments that encourage movement and communication.
Modern Offices are Seeing More Technology
While it is certainly very debatable whether the influence of new technology can be fully attributed to millennials rather than the simple march of time, the current generations are more receptive to it. Higher-tech workstations, dynamic lighting, sophisticated hardware and software that automate labor-intensive processes—technology is working hard to make working easier and less stressful, and it shows in the productivity of businesses that take advantage of it.
Are Modern Millennial Office Designs Better?
In some ways—particularly in those pertaining to mental and physical health—the answer is absolutely. However, in terms of collaborative design, aesthetics, and inclusion, it depends! Many workplaces have fully switched to completely collaborative designs, while others find success in having both well-designed collaborative spaces in addition to more traditional sectioned offices, quiet rooms, and lecture-style conference rooms.
In the end, the best design for your office depends on what type of business you operate, what type of talent you're looking to attract, and the goals of your growth in the future.
Professional Office Design and Layout Planning with Zoom Inc.
Looking to incorporate some new design choices into your office space? Zoom Inc. can help! Our office planners and furniture experts are highly adept at helping businesses to build the space that meets their needs best. Whether you're looking to go full-on millennial, traditional, or hybrid, we're the experts to trust.
Contact us online now for a consultation, or call 301-299-7155 to discuss office design with our experts!
Testimonials
Don't take our word for it; see what people are saying.
"Every day Zoom made my job so much easier and helped me get the hang of furniture buying. Zoom's knowledge and professionalism are absolutely the best I have witnessed in all my government years. Thank you so very much for your patience and help!" -
Read Testimonials
Differentiators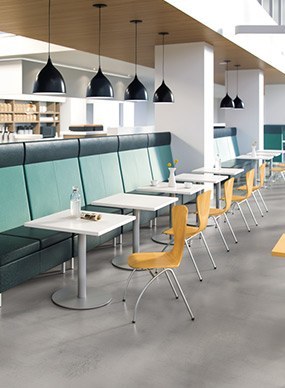 Why Zoom Inc.?
We offer you the best value solution because you will receive the best service. Our job is to make yours easier.
Services
From consultations and project management to specification and design, Zoom Inc. exceeds our clients' expectations.
Our Blog
Read about what is going on at Zoom Inc. and in the world of furniture.
Past Performance Projects
Zoom Inc. has provided exceptional turnkey design, manufacturing, and installation solutions to several federal and commercial agencies.