Caregiver Medical Furniture in Washington, DC
The role of a caregiver is a broad one, encompassing many forms of patient care and assistance. Thus, your needs for equipment and furniture are also quite diverse. Regardless of what tools and supplies you may need, they must all focus on comfort, recuperation, and convenience. At Zoom Inc., we offer a vast array of caregiver furniture specially designed by leading brand names to meet your needs and the needs of your patients.
Zoom Inc. is your partner in finding ideal solutions that are both cost-effective and space-efficient while also fulfilling your needs and the needs of patients. We've been in the business of furniture sales and handling for years, making us specially qualified to both help you choose ideal options and in helping you attain ideal solutions.
Find out more about what Zoom Inc. has to offer your caregiver facility or practice by contacting Zoom Inc. online or speaking with a team member directly by calling (301) 299-7155!
Caregiver Medical Furniture Solutions in the DC Metro Area
We focus on offering caregivers premium options that can suit a wide array of situations and needs. Caregivers frequently operate both within a facility and in a more residential setting, meaning you need products that can fulfill both roles seamlessly. You'll find our options well-suited for any need and highly adaptable. Our furniture is also aimed at creating a space of healing and comfort, helping to ease patients and provide additional benefits in mobility and convenience.
Zoom Inc. offers a wide array of caregiver medical furniture solutions, including:
Bariatric chairs
Overbed tables and nightstands
Patient chairs
Hospital beds
Examination tables
Exam room stools
Sleepers
Administrative desks and workstations
Waiting room furniture
Looking for something different or need something not listed above? No problem. At Zoom Inc., we are dedicated to helping you find the options that suit you best and providing the furniture or tools you're looking for.
Call (301) 299-7155 any time to speak with our furniture experts!
Design and Space Planning
Caregivers face a wide range of challenges, many of which can interfere with the quality of care and support you can provide. If you're having issues with space planning or need an eye for professional medical space design, we're the experts you can turn to. With our individualized design and planning services we can help you create the caring and efficient space you're looking for.
Caregiver Furniture in Maryland, Virginia & Washington, DC
Our services always aim to aid caregivers and help to create a space of healing and convalescence. Whether you're seeking seating, mobility tools, or work station support, Zoom Inc. can offer the options and solutions you're looking for. Not in the DC area? Don't worry—we work nationwide!
Reach out to our team to learn more and schedule a consultation online or by calling (301) 299-7155!
Testimonials
Don't take our word for it; see what people are saying.
"Every day Zoom made my job so much easier and helped me get the hang of furniture buying. Zoom's knowledge and professionalism are absolutely the best I have witnessed in all my government years. Thank you so very much for your patience and help!" -
Read Testimonials
Differentiators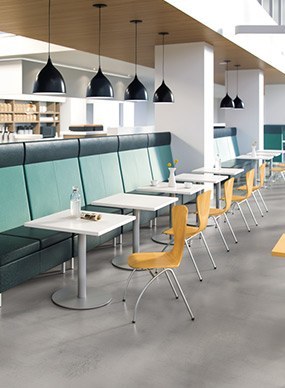 Why Zoom Inc.?
We offer you the best value solution because you will receive the best service. Our job is to make yours easier.
Services
From consultations and project management to specification and design, Zoom Inc. exceeds our clients' expectations.
Our Blog
Read about what is going on at Zoom Inc. and in the world of furniture.
Past Performance Projects
Zoom Inc. has provided exceptional turnkey design, manufacturing, and installation solutions to several federal and commercial agencies.