Soft Seating Options
Whether you run an office, a clinic, or a state or local government office, the importance of the seating in your workplace cannot be overstated. Clients and peers both respond best when in comfort, so when you're looking to outfit a new office or update your current one, look to the team at Zoom Inc. for top-class soft seating options.
Zoom Inc. has been providing superior quality, fine soft seating for businesses in MD, VA, and DC for over a decade. We offer a wide range of options suitable for any business type, and with our excellent product specialists and design support services you're sure to find the ideal match to suit your needs.
Asking "where can I find soft seating near my location?" Contact Zoom Inc. online to find out more about what we have to offer, or call 301-299-7155 to connect with a soft seating specialist near you.
Soft Seating Solutions for Commercial Businesses in MD, VA, and DC
Zoom Inc. draws from a diverse range of trusted soft seating and furniture manufacturers to fulfill the upholstered furniture and cushioned seating needs of clients. When you connect with our team, we will take the time to fully understand the needs of your office so that we can offer the ideal components to make your commercial space comfortable, accommodating, and inviting. Our soft seating options include (but are not limited to):
Office chairs
Couches
Sofas
Upholstered chairs
Lounge furniture
Waiting room seating
And more
Whether you know exactly what it is your office needs, or you're looking for professional guidance in how to dress your office spaces for success, Zoom Inc. is more than happy to accommodate.
Soft Seating for Industries
Our seating options are suitable for nearly any commercial setting. Because we work with such a large range of manufacturers, we can offer top-class picks that are ideal to fit within any budget or office layout. Connect with Zoom Inc. about soft seating for:
Medical facilities
Government buildings
Commercial offices
Legal offices
Educational facilities and universities
Hotels and hospitality
Restaurants
Contact Zoom Inc. for Soft Seating in Maryland and Virginia
We have been supplying to and designing commercial spaces for years. As a company our goal is to make your job easier and more comfortable, and to ensure your offices are fully equipped to accommodate the needs of your peers and clients. In addition to our soft seating offerings, Zoom Inc. can also assist with planning and office space design, making us your single source for complete office furniture and space planning solutions.
Connect with Zoom Inc. online to get started, or call today by dialing 301-299-7155 to speak with a skilled soft seating product expert!
Testimonials
Don't take our word for it; see what people are saying.
"Every day Zoom made my job so much easier and helped me get the hang of furniture buying. Zoom's knowledge and professionalism are absolutely the best I have witnessed in all my government years. Thank you so very much for your patience and help!" -
Read Testimonials
Differentiators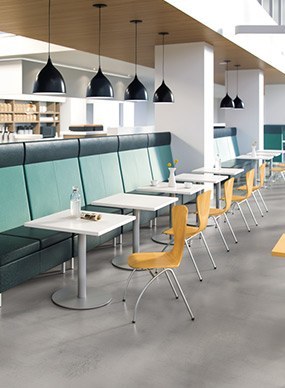 Why Zoom Inc.?
We offer you the best value solution because you will receive the best service. Our job is to make yours easier.
Services
From consultations and project management to specification and design, Zoom Inc. exceeds our clients' expectations.
Our Blog
Read about what is going on at Zoom Inc. and in the world of furniture.
Past Performance Projects
Zoom Inc. has provided exceptional turnkey design, manufacturing, and installation solutions to several federal and commercial agencies.