Promote Workspace Well-Being through Office Design
Office and workplace trends in 2019 are focusing very heavily on employee well-being and positive workplace culture. This is a great goal that accomplishes many things, particularly better morale and better employee retention, which directly feed into a more productive and positive workplace as a whole. A win for everyone!
But while many of the trends and changes taking place focus on communication, there's an important area that presents just as many opportunities for improvement: office design.
Why Office Layout, Planning, and Design Matter in a Positive Workplace Culture
A little lost as to why the placement of your desks and workstations could matter so much? Think back to any time when you have found yourself at a loss about how to navigate a frustratingly laid out room, or any time you've been unable to find a spot to store important documents. These minor inconveniences are experienced by workers many times every single day, and those little problems add up fast to reduce productivity, increase workplace stress, and reduce the effectiveness of communication.
Easy Ways to Improve Workplace Well Being Through Office Design
If you're worried that our team is going to tell you that you need to fully overhaul your entire office, you can rest easy—unless you're planning to completely overhaul, which now is a great time to do! However, many changes are fast and simple, requiring little more than understanding what works where and why.
Improve Your Ergonomics Game
Employee and client health are of the utmost importance in any office, and in 2019 standard office seating just no longer cuts it. Your employees spend up to 80-90% of their workday seated, meaning their comfort and proper posture should be considered critical. Updated soft seating, customized office chairs, height-adjustable desks—all of these are inexpensive changes that can have a major impact on the well-being of your business.
Design for Optimal Storage in your Office
If you plan to make your office or business a stress-free zone, there needs to be a proper place for all things. Insufficient storage tends to translate to cluttered work areas, misplaced documents, even health hazards should items find their way to the floor. Even additional filing cabinets go a long way, but if you're looking to really cover all of your bases, consider the advantages of movable storage, additional shelving, and lockers.
Create Workspaces that Encourage Collaboration
Some businesses operate best when work is performed independently, but studies currently show that a room designed for collaboration can add a ton of versatility and team-focused progress to an office. Using smart conference room furniture like round tables and ergonomic seating can go a long way in boosting the productivity of your collaborative workforce.
Design for Great Office Lighting
Office lighting can be connected to employee mood, mental health, and even the overall productivity of your business. Don't neglect lighting! For the best results, learn where soft and cool lights are best used, and how to avoid problems with excessive shadows.
Office Space Planning and Furniture in MD, VA, and DC
Finding that you'll need some help getting some of these changes going? Zoom Inc. has been a leading provider of office furniture and superior office design for years! Our design teams and product specialists know just how to make your office space flourish, and how to ensure the well-being of your associates through space planning.
Contact Zoom Inc. online, or call 301-299-7155 to find out more!
Testimonials
Don't take our word for it; see what people are saying.
"Every day Zoom made my job so much easier and helped me get the hang of furniture buying. Zoom's knowledge and professionalism are absolutely the best I have witnessed in all my government years. Thank you so very much for your patience and help!" -
Read Testimonials
Differentiators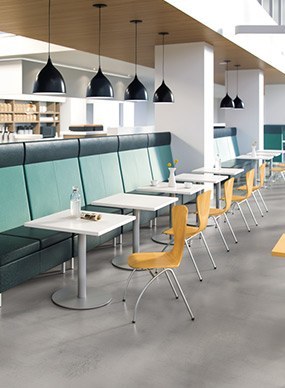 Why Zoom Inc.?
We offer you the best value solution because you will receive the best service. Our job is to make yours easier.
Services
From consultations and project management to specification and design, Zoom Inc. exceeds our clients' expectations.
Our Blog
Read about what is going on at Zoom Inc. and in the world of furniture.
Past Performance Projects
Zoom Inc. has provided exceptional turnkey design, manufacturing, and installation solutions to several federal and commercial agencies.