How Do Height Adjustable Desks Work?
Height adjustable desks are ideal for today's work environments, whether your business model is traditional or unconventional. Height adjustable desks and work tables are also known as sit-to-stand desks, stand-capable desks or sometimes as standing desks, although the latter can refer to standing-only desks. Height adjustable desks allow the user to change the immediate work environment to suit their unique moment-to-moment needs and their stature.
Why Adjustable Desks & Why Now?
Height adjustable desks are extremely versatile, inspired by changing work styles, the need for energy and productivity at work, and health maintenance concerns. Every employer wants to create a healthy environment for their workforce, not only because sick days cost money, as do insurance and disability claims, but also because it's the right thing to do for our fellow human beings. After all, sitting is the new smoking in the realm of popular health concerns. Offering height adjustable desks at your workplace is another way to show your commitment to employee well-being.
Creating a Healthy, Energetic and Engaged Workplace with Office Furniture
At the most basic level, work desks with height-adjustable features accommodate a variety of workers and unique physical characteristics (namely height). Adjustable height desks allow employees to change the height (and sometimes the angle) of their work surface to the most comfortable position for them. This desk customization feature also helps encourage correct standing and sitting posture. An adjustable standing desk, easily moving from sitting to standing positions, also helps avoid the unhealthy habit of working in a single position for too long.
Studies Show Positive Aspects of Height Adjustable Desks
The standing option provided by height adjustable office furniture helps employees maintain high productivity and morale, according to the Washington Post, as well as this study on occupational ergonomics, conducted by the Texas A&M Health Science Center. Adjustable desks can also boost energy levels and promote good circulation. If users of these desks also take short walks throughout the work period, they are on the way to maintaining good health as they work. Working while staying healthy might just be the highest level of multitasking possible.
Achieve Gains in Employee Health & Company Profits with Height Adjustable Furniture from Zoom Inc.
Adjustable standing desks, especially when paired with height adjustable seating, help create the versatile workplace of the future. We offer the best selection in height adjustable desks at Zoom Inc. You can choose a style that blends perfectly with the style of your company, and a feature set that meets the needs of your industry. Let us help you select the best height adjustable furniture options for your office. For expert space planning advice and assistance choosing office furniture, contact Zoom Inc. online today or call 301-299-7155301-299-7155.
Testimonials
Don't take our word for it; see what people are saying.
"Every day Zoom made my job so much easier and helped me get the hang of furniture buying. Zoom's knowledge and professionalism are absolutely the best I have witnessed in all my government years. Thank you so very much for your patience and help!" -
Read Testimonials
Differentiators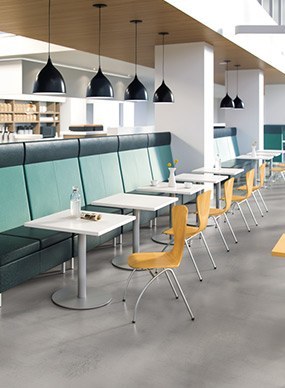 Why Zoom Inc.?
We offer you the best value solution because you will receive the best service. Our job is to make yours easier.
Services
From consultations and project management to specification and design, Zoom Inc. exceeds our clients' expectations.
Our Blog
Read about what is going on at Zoom Inc. and in the world of furniture.
Past Performance Projects
Zoom Inc. has provided exceptional turnkey design, manufacturing, and installation solutions to several federal and commercial agencies.