Height Adjustable Desks
Sit-to-Stand Desks for the Maryland, Washington, DC, and Virginia Area & Nationwide!
In the workplace, people are changing the way they work. Workers throughout the country are switching from long hours of continuous sitting at a desk to a more dynamic and ergonomic way of working—standing upright. Zoom Inc. works with furniture manufacturers around the globe to bring your business height adjustable tables that will keep your employees happy and comfortable all day long.
To install height adjustable desks in your office, contact Zoom Inc. today!
Height Adjustable Desks from Top Manufacturers
Animate by JRB Studio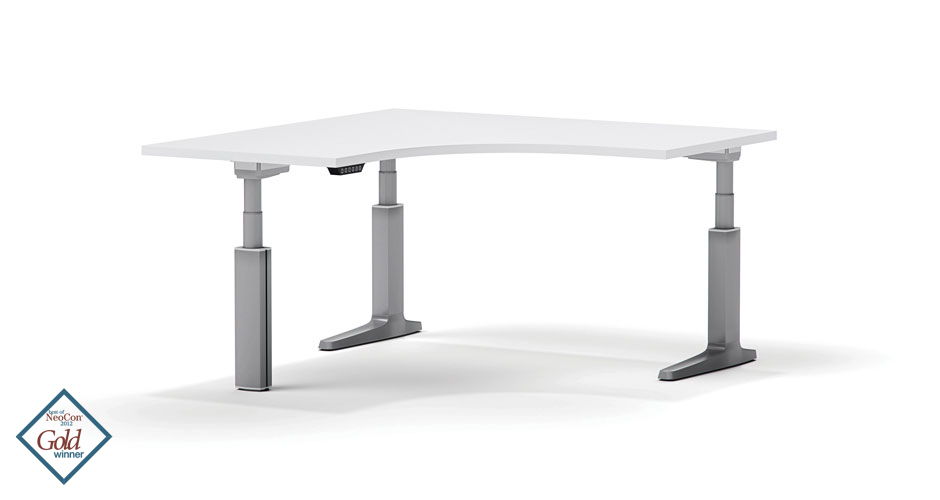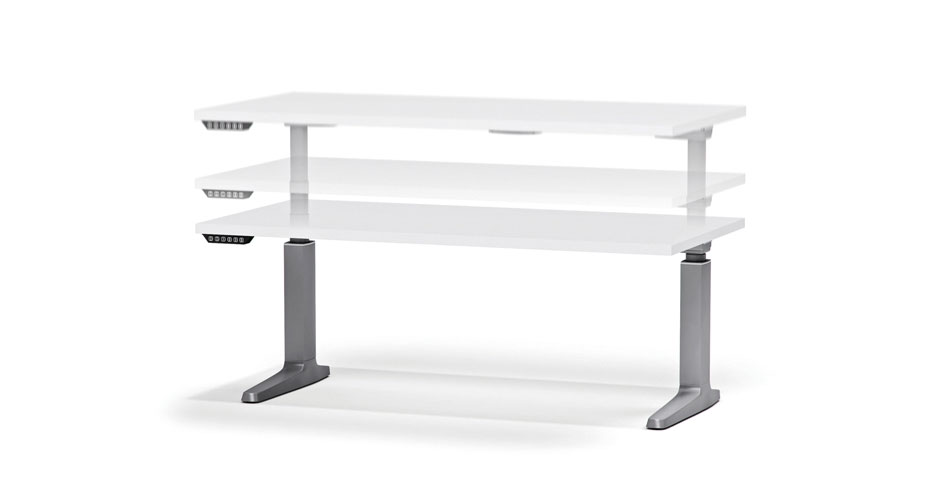 JRB has a whole line of sit-to-stand desks and tables, with various mechanisms for changing the height of the table. The tables and legs are separate components, allowing for a great range of options for table top shape and arrangement.
JRB legs are completely independent, making this a great option for an office retrofit. If you want to keep your table tops, switch out the base and you have a new sit-to-stand workplace!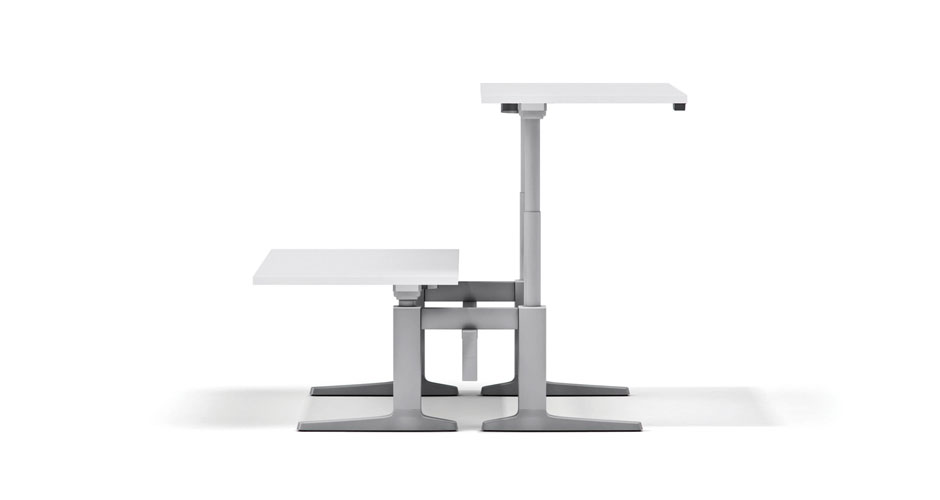 Applause is a versatile line of tables that can be used for many kinds of environments. Pictured above is a learning environment, where height adjustable tables can support a range of activities and tasks, from collaborative group projects to individual work. Contact us for more information about table options and arrangements.
Height Adjustable Tables by HON

HON's line of height adjustable legs is made to work with any HON work surface. This offers you a range of products to browse as you think about incorporating height-adjustable desks in your office environment. An optional controller with digital display allows the user to set four pre-determined heights for the table and easily access each level- making it easy to go from sit to stand during the course of any given day.
Gen 2 Powered Adjustable Height Tables Open Plan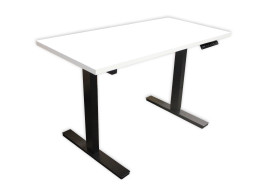 These Gen 2 tables come with four preset height options on a digital screen, allowing the user to move the table to his or her desired setting.
Contact Zoom Inc. for Height Adjustable Furniture in Maryland, Washington, DC, Virginia & Nationwide
If you are looking for height adjustable furniture, look no further than Zoom Inc. We serve educational facilities, healthcare facilities, offices, government agencies, and more throughout Washington, DC, Maryland, Virginia, and beyond. Call today for a free estimate and consultation!
Testimonials
Don't take our word for it; see what people are saying.
"Every day Zoom made my job so much easier and helped me get the hang of furniture buying. Zoom's knowledge and professionalism are absolutely the best I have witnessed in all my government years. Thank you so very much for your patience and help!" -
Read Testimonials
Differentiators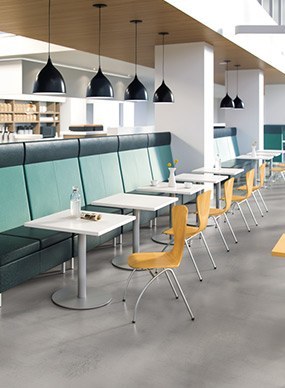 Why Zoom Inc.?
We offer you the best value solution because you will receive the best service. Our job is to make yours easier.
Services
From consultations and project management to specification and design, Zoom Inc. exceeds our clients' expectations.
Our Blog
Read about what is going on at Zoom Inc. and in the world of furniture.
Past Performance Projects
Zoom Inc. has provided exceptional turnkey design, manufacturing, and installation solutions to several federal and commercial agencies.