Collaborative Furniture
Training & Conference Furniture for Maryland, Washington, DC, Virginia & Nationwide Businesses
Most offices, classrooms, and workspaces today require collaboration to be successful. Having the right furniture to facilitate a collaborative workspace is vital for maximizing productivity, communication, and morale.
If you're looking for furniture that fits your style, space, and budgetary needs, Zoom Inc. is the furniture supplier you're looking for. We provide office collaboration furniture for commercial spaces in Maryland, Northern Virginia, Washington, DC, and nationwide. For help choosing the perfect collaboration tables, chairs, workstations, and more call Zoom Inc. at 301-299-7155301-299-7155!
Collaborative Classroom Furniture in the DMV Area
One of our specialties is helping educators choose the right classroom furniture to create an optimal learning environment that can facilitate group projects and presentations.
Activity tables, folding tables and chairs, student desks, whiteboards, chalkboards, and bulletin boards are all available from Zoom Inc. for collaborative classrooms throughout the Mid-Atlantic.
Breakroom

Furniture for MD, DC & VA Businesses

The breakroom should be a place where your employees can relax and enjoy their lunch, but the collaboration doesn't end just because they're on break. After all, you never know what ideas coworkers may throw around when chatting over lunch.

That's why choosing the right breakroom furniture is more important than you might realize. Comfortable breakroom tables, chairs, sofas, and other furniture facilitate camaraderie and collaboration, even when your employees are off the clock.
Collaborative Office Furniture
Many offices today steer clear of the traditional cubicle setup. If you prefer your Mid-Atlantic office to promote teamwork, Zoom Inc. can help you find the perfect collaborative office furniture to help employees bounce ideas off each other.
The right office collaboration furniture is the perfect blend of function, comfort, and aesthetics. When your office looks good and feels comfortable, your employees are more likely to have creative, productive ideas that further your business.
Training & Conference Room Furniture
Your conference and training rooms should be designed purely to facilitate collaborative meetings. With Zoom Inc.'s help, you can create the perfect conferencing or training space based on your style, needs, and budget. Let us help you select the right conference room furniture for your business!
Choose Zoom Inc. for Your Collaborative Furniture Needs
No matter what type of collaboration space you have, Zoom Inc. can help you choose furniture that works for your specific intended purposes. We have access to dozens of product lines from various manufacturers to ensure your collaborative furniture meets your expectations, both functionally and aesthetically.
In addition to providing collaboration furniture for your commercial space, we can also serve as your space planning expert. Our knowledge of collaborative workspace design helps you make the most of your new furniture in the space available. We're happy to help you achieve a comfortable and functional office, classroom, or workspace.
If you're interested in the products and services we offer, please contact Zoom Inc. for a FREE, no-obligation design and furniture consultation.
You May Be Interested In…
Testimonials
Don't take our word for it; see what people are saying.
"Every day Zoom made my job so much easier and helped me get the hang of furniture buying. Zoom's knowledge and professionalism are absolutely the best I have witnessed in all my government years. Thank you so very much for your patience and help!" -
Read Testimonials
Differentiators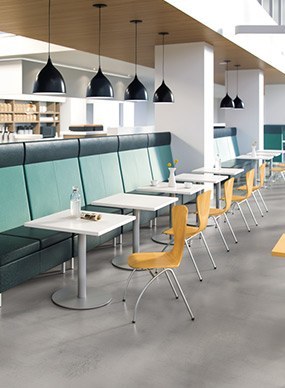 Why Zoom Inc.?
We offer you the best value solution because you will receive the best service. Our job is to make yours easier.
Services
From consultations and project management to specification and design, Zoom Inc. exceeds our clients' expectations.
Our Blog
Read about what is going on at Zoom Inc. and in the world of furniture.
Past Performance Projects
Zoom Inc. has provided exceptional turnkey design, manufacturing, and installation solutions to several federal and commercial agencies.