How to Choose the Right Conference Room Furniture
When your employees or clients gather in your conference room, what's their initial reaction? If you're hoping to impress your employees or clients with a beautiful, comfortable, and functional space, the furniture is the most important aspect of the room. If you're tasked with selecting conference room furniture, use these tips to help you select the best furnishings.
Qualities to Look for in Conference Room Furniture
As you begin your search, you'll run across countless furniture options for your conference room. Remember to keep these points in mind as you decide what furniture to purchase.
Pleasant
Aesthetics
Outdated or mismatched furniture pieces do no favors for your conference room, even if the furniture is still functional. In this fast-paced business world, the last thing you want is to come across as old fashioned.
On the other hand, if your conference room looks new, professional, and streamlined, your employees and clients will be impressed and have pride in their relationship with your company.
Comfortable
Cheap, uncomfortable furniture gives off the impression that you either don't care or don't have the funds to properly furnish your conference room. While you don't want employees so comfortable that they fall asleep during meetings, your conference room furniture should feel luxurious enough to belong in the CEO's office.
Remember, poorly designed furniture can make meetings physically uncomfortable. On the other hand, ergonomic conference room chairs and tables provide a distraction-free place to meet, prepare, and collaborate.
Functional
Even the most beautiful and comfortable conference room is useless if the furniture lacks the functionality you require. Your conference room table should be large enough to seat everyone while remaining proportional to the room's size. For example, a smaller conference room may need a table for no more than eight people, while a larger space may need a table to seat 20 or more people.
The table you choose should also be the right shape to suit the purposes you have in mind. A round table is good for circulating documents or having discussions, while a traditional rectangular table is desirable for viewing presentations.
Let Zoom Inc. Furnish and Design Your Conference Room
At Zoom Inc., we can fully furnish your conference room whether you're local to the DC area or based somewhere else in the country. Our flexibility means we can load, transport, and deliver conference room furniture to your door, no matter where in the US your business is located.
Selecting the proper furnishings is just the beginning. You can also take advantage of our space planning and furniture installation services. Our ultimate goal is to help you create the look and feel you want for your conference room to facilitate successful collaboration. As industry experts, you know you can trust Zoom Inc. to meet your needs!
To learn more about our commercial furniture brands and conference room design services, please contact us today. We offer free, no-obligation consultations for business owners.
Testimonials
Don't take our word for it; see what people are saying.
"Every day Zoom made my job so much easier and helped me get the hang of furniture buying. Zoom's knowledge and professionalism are absolutely the best I have witnessed in all my government years. Thank you so very much for your patience and help!" -
Read Testimonials
Differentiators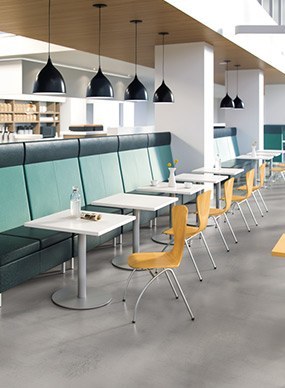 Why Zoom Inc.?
We offer you the best value solution because you will receive the best service. Our job is to make yours easier.
Services
From consultations and project management to specification and design, Zoom Inc. exceeds our clients' expectations.
Our Blog
Read about what is going on at Zoom Inc. and in the world of furniture.
Past Performance Projects
Zoom Inc. has provided exceptional turnkey design, manufacturing, and installation solutions to several federal and commercial agencies.