Commercial Office Furniture
Office Furniture Solutions for Maryland, Virginia, Washington, DC & Nationwide Commercial Businesses
Are you a business owner in the Mid-Atlantic looking to furnish your commercial office space? Zoom Inc. specializes in designing and furnishing beautiful and functional commercial spaces and can help you give your office the makeover it deserves or upgrade your existing furniture.

Business Furniture Solutions in the DMV Area
Office Chairs
Your office's chairs should provide comfort and functionality for your employees and clients. We specialize in workplace furniture and have an experienced team that can help you select the perfect office chair for your specific environment.
Our office chair styles include:
Task stools
High back chairs
Heavy-duty seating
We can also provide you with commercial office chair options including breathable mesh, lumbar support, and different bases.
Conference and Training Tables
Collaborative furniture is an important part of any workplace, and at Zoom Inc., we have a wide selection of conference and training tables to fit a wide range of styles, spaces, and budgets.
Our conference table selection also encompasses different:
Colors
Shapes
Occupancy thresholds
Cubicles
Businesses require productive and full-function work spaces to accomplish all they set out to. Cubicles are popular commercial office furniture solutions because they can fit into small spaces while offering privacy.
Cubicles are a great option if your employees:
Handle confidential information
Make frequent phone calls
Make large company decisions
Enter data
Perform bookkeeping tasks
Cubicles don't have to be boring and gray—we have many modern options with a variety of wall heights and colors to match any business's culture.
Storage
Even the most digital-savvy business requires storage. Keep your valuable documents, books, employees' personal items, electronic devices, and graded materials safe and organized with Zoom Inc.'s storage solutions.
Our commercial storage options include:
Cabinets
Bookshelves
Shelving
Lockers
And more!
Breakroom Furniture
A happy, healthy work environment usually includes a welcoming and relaxing place for employees to take breaks. With breakroom furniture from Zoom Inc., you can provide an environment that is stylish, practical, and comfortable.
Our breakroom furniture options include:
Tables
Chairs
Stools
Sofas
Bars
Rolling breakroom cars
And more!
Commercial Office Interior Design and Space Planning in MD, DC, and VA
For optimal function and performance in a commercial office, a well thought-out and organized floorplan is necessary. At Zoom Inc., our seasoned design staff are experts at creating sustainable, functional, and aesthetically pleasing commercial office environments. They can create cohesive, efficient workplaces that employees love to work in and clients love to visit. We can manage your desired image, budget, and functionality throughout our entire design process. Contact us for space planning and interior design services in Maryland, Washington, DC, and Virginia!
Business Furniture from Zoom Inc.
Zoom Inc. is the commercial office furniture supplier to call if you need business furniture in the Mid-Atlantic. We work with a large selection of manufacturers in order to match your exact style and budget, and have a wealth of experience in the commercial office furniture industry.
For commercial office furniture in Maryland, Washington, DC, or Northern Virginia, contact Zoom Inc. today!
Testimonials
Don't take our word for it; see what people are saying.
"Every day Zoom made my job so much easier and helped me get the hang of furniture buying. Zoom's knowledge and professionalism are absolutely the best I have witnessed in all my government years. Thank you so very much for your patience and help!" -
Read Testimonials
Differentiators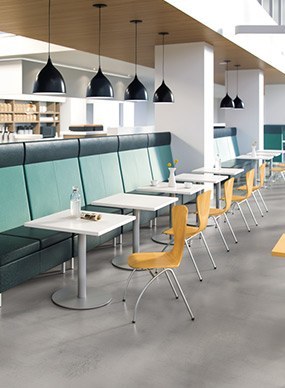 Why Zoom Inc.?
We offer you the best value solution because you will receive the best service. Our job is to make yours easier.
Services
From consultations and project management to specification and design, Zoom Inc. exceeds our clients' expectations.
Our Blog
Read about what is going on at Zoom Inc. and in the world of furniture.
Past Performance Projects
Zoom Inc. has provided exceptional turnkey design, manufacturing, and installation solutions to several federal and commercial agencies.