Government Office Supplies & Furniture Checklist
If you're opening a new government office in the Maryland, Virginia, or Washington, DC, area, or giving your current office a little TLC, you'll need new furniture. Zoom Inc. is here to supply all of your Navy BPA-certified government office furniture in Maryland, Virginia, and beyond!
Give us a call at 301-299-7155 to speak with us about your government office furniture needs!
Furniture
Furniture is an essential part of an office's day-to-day operations, efficiency, and performance. Utilize the checklist below to make sure your government office is equipped with the necessities.
Sitting desks
Standing and adjustable desks
Chairs
Stools
Cubicles
Lobby furniture
Conference tables
Benching
Cabinets
Bookshelves
Shelving
Lockers
Breakroom furniture
Lighting
Desk Supplies
Your government office relies on a variety of supplies to get work done. When stocking your office, make sure you've accounted for the following items for your employees:
Pens & pencils
Highlighters
Scissors
Paper clips
Stapler and staples
Calculators
3-hole punch
Rubber bands
Notepads
Sticky notes
Calendars
Tape
Whiteout
Clipboards
Stationery & Mailing Supplies
Most paperwork may be digitized, but that has not eliminated the need for shipping and mailing everything from supplies to contracts. Make sure you're ready whenever you need to get something mailed by stocking your office with the following:
Envelopes (various sizes)
Stamps
Sealing tape
Return labels
Printer ink
Toner
Ink cartridges
Printer paper
Filing Supplies
All government offices rely on extensive filing systems to keep records. Be prepared for your ever-expanding filing system by keeping these filing supplies on hand:
File cabinets
File folders
Hanging file folders
Index dividers
3 ring binders
Pocket folders
Accordion folders
Manila file folders
Equipment
Technology and other equipment is the lifeblood of most government offices. Make sure your team is fully equipped with the following to enhance productivity, communication, and more:
Laptops
Computers
Monitors
Printers
Fax machine
Scanner
Routers
Power strips
Hard drives
Flash drives
Paper shredder
Label maker
Mouse and mouse pads
Office phones
Time clock or clock-in device
General Office Supplies
Make your employees feel comfortable in your office by providing everyday amenities and supplies. The following list is good to consider when laying out a new government office:
Coffee maker
Coffee
Tea
Sugar
Creamer
Ice machine
Trash bin
Trash bags
Recycle bin
Microwave
Refrigerator
Paper plates
Plastic cutlery
Ziploc bags
Paper towels
Whiteboard
Dry erase markers
Toilet tissue
Air freshener
Cleaning supplies
Contact Zoom Inc. for Your Government Office Needs in MD & VA
Although this is not an exhaustive list, the team here at Zoom Inc. hopes that this is a great starting point for your upcoming government office move or opening.
When you need government office furniture in Maryland or Virginia, contact Zoom Inc. online or give us a call at 301-299-7155!
Testimonials
Don't take our word for it; see what people are saying.
"Every day Zoom made my job so much easier and helped me get the hang of furniture buying. Zoom's knowledge and professionalism are absolutely the best I have witnessed in all my government years. Thank you so very much for your patience and help!" -
Read Testimonials
Differentiators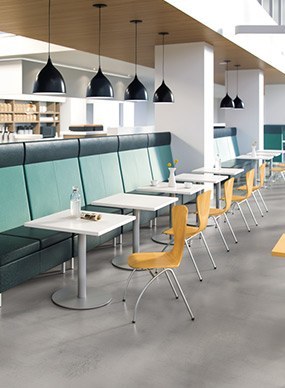 Why Zoom Inc.?
We offer you the best value solution because you will receive the best service. Our job is to make yours easier.
Services
From consultations and project management to specification and design, Zoom Inc. exceeds our clients' expectations.
Our Blog
Read about what is going on at Zoom Inc. and in the world of furniture.
Past Performance Projects
Zoom Inc. has provided exceptional turnkey design, manufacturing, and installation solutions to several federal and commercial agencies.