Furniture Discounts for State-Funded Organizations
MAPT & BRCPC Contracts
Zoom Inc. has been awarded the MAPT and BRCPC furniture contracts, which allow us to offer exceptional discounted furniture to state-funded institutions in Maryland and the Greater Mid-Atlantic region. The following local governments, school systems, community colleges, universities, certain nonprofits, and libraries participate in this extensive purchasing agreement, which seeks to guarantee the best price for furnishings available. Whether you are interested in a MAPT contract or the BRCPC contract, we can help you. For more information, call 301-299-7155 or contact Zoom Inc. online today!
Click here to see our BRCPC contracted products »
BRCPC: Baltimore Regional Cooperative Purchasing Committee
With the BRCPC contract, we are able to supply local government offices, schools, community colleges, universities, and libraries with discounted furniture. Contact us today if you are in the following areas and are looking to reduce administrative expenses with furniture from Zoom Inc.
State of Maryland
Anne Arundel County, MD
City of Baltimore, MD
Baltimore County, MD
Carroll County, MD
Hartford County, MD
Howard County, MD
City of Annapolis, MD
MAPT: Mid-Atlantic Purchasing Team
The MAPT contract is a super-regional purchasing consortium that includes governments, school systems, community colleges, and commissions in the metropolitan Washington area that includes Virginia.
MAPT & BRCPC Furniture Manufacturers
The manufacturers we work with on this contract are the following:
Why Choose Zoom Inc. for Government, School & Related Furniture in Maryland?
Zoom Inc. is MBE– and SWAM-certified, and can help contribute to your small business utilization goals as an institution. We are a dedicated team of designers, project managers, and furniture experts with an excellent installation team to help you select, specify, design, and install furniture in a range of project types. On this particular contract, we carry lines of office furniture and case goods, classroom and educational furniture, early childhood education furniture, seating, file storage and shelving, lockers, and more!
We have experience working with government organizations in a variety of industries and there's no project too big or small. As a leading office interior designer and furniture supplier in the DC metro area, we've been helping organizations plan their space and supply them with the furniture they need for more than a decade.
Never ask "Where can I find a MAPT or BRCPC furniture supplier near me?" again! If you need furniture discounts for your state-funded institutions in the Mid-Atlantic region, Zoom Inc. is the only name you need to know. Call now for a free consultation—301-299-7155301-299-7155!
Testimonials
Don't take our word for it; see what people are saying.
"Every day Zoom made my job so much easier and helped me get the hang of furniture buying. Zoom's knowledge and professionalism are absolutely the best I have witnessed in all my government years. Thank you so very much for your patience and help!" -
Read Testimonials
Differentiators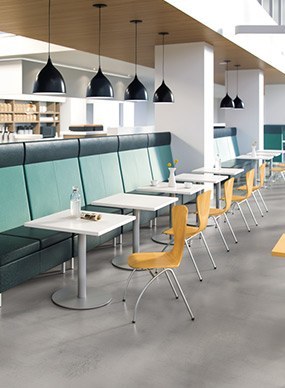 Why Zoom Inc.?
We offer you the best value solution because you will receive the best service. Our job is to make yours easier.
Services
From consultations and project management to specification and design, Zoom Inc. exceeds our clients' expectations.
Our Blog
Read about what is going on at Zoom Inc. and in the world of furniture.
Past Performance Projects
Zoom Inc. has provided exceptional turnkey design, manufacturing, and installation solutions to several federal and commercial agencies.