How to Choose the Right Waiting Room Furniture for Your Healthcare Facility
Above all else, healthcare providers care about their patients and their patients' families. When it comes to selecting furniture for your healthcare facility, you might not be sure what to look for. What does the patient value most? How can you make them as comfortable as possible while also maintaining a functional space? We put together a little guide to answer these questions and more so you can choose the right furniture for your clinic, hospital, or outpatient center.
Interested in design services for your waiting room? Zoom Inc. offers medical space planning so you can get the most out of your clinic's space. Call us today at 301-299-7155 or contact us online to find out more!
The Waiting Room Is Your Patients' First Impression
According to research, a patient will spend on average 20 minutes in the waiting room every doctor's visit. As you could imagine, those 20 minutes can make or break a patient's time with you. Returning patients could be waiting to find out good—or bad—news. New patients might be judging your facility's authority based on their comfort level. So, when it comes to waiting rooms, at Zoom Inc. we suggest that you design with comfort in mind. Of course, we mean the chairs should be soft and support one's back, but we also want to acknowledge the importance of psychological comfort as well.
Do your patients feel welcome when they approach the reception desk? Is it accessible? When choosing the right reception desk, you must ensure that all patients can identify and access it fairly easily. Here are a few other tips to remember when choosing a reception desk:
Choose the right size for your waiting room. If you don't have much space, don't purchase a massive reception desk!
Make sure you have enough tabletop space for all electronics and paperwork your staff might be using at once.
Look for a desk with enough storage to keep the surfaces clean and uncluttered.
The front panel should be higher than the rest of the desk to keep confidential information private.
Choose a durable material that ties in the rest of your office's theme.
The reception desk is usually a patient's first impression, so whatever furniture you buy, keep it tidy and organized!
Waiting Room Seating in Your Healthcare Facility
On the side of physical comfort, we encourage healthcare professionals to select waiting room seating that makes sense for their particular patients. When choosing waiting room seating, consider a few things:
Who does your practice work with? Do you serve mainly pregnant women, geriatric patients, adults, or families with children?
What does your average patient look like? How would different seating options affect them?
Will your seating accommodate a patient who is overweight? Should you have a few bariatric chairs just in case?
Do you want your seating to be easily cleaned? Or is comfort more important? Try to find a fabric or upholstery that is a happy medium between the two.
Make sure you get the right number of chairs/sofas so there's enough seating for all your patients (but not so much seating that the layout is inaccessible to those in wheelchairs or parents with strollers). Even if you serve mainly geriatric patients, you never know who is accompanying them to their visit. It's best to be prepared for any kind of visitor.
Zoom Inc. Has All Types of Furniture for Your Healthcare Facility
Whether it's a waiting room, an examination room, or a doctor's personal office, Zoom Inc. provides a massive selection of furniture ranging in material, style, and price. We know that you want your waiting room furniture to be functional and stylish and to fit your budget.
To find out about your waiting room furniture options, call Zoom Inc. at 301-299-7155 or contact us online. We can't wait to help you get started!
Testimonials
Don't take our word for it; see what people are saying.
"Every day Zoom made my job so much easier and helped me get the hang of furniture buying. Zoom's knowledge and professionalism are absolutely the best I have witnessed in all my government years. Thank you so very much for your patience and help!" -
Read Testimonials
Differentiators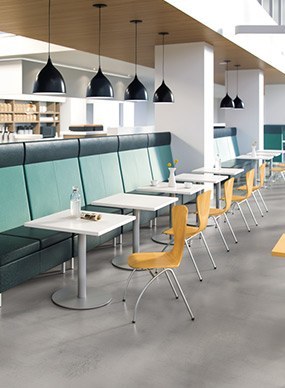 Why Zoom Inc.?
We offer you the best value solution because you will receive the best service. Our job is to make yours easier.
Services
From consultations and project management to specification and design, Zoom Inc. exceeds our clients' expectations.
Our Blog
Read about what is going on at Zoom Inc. and in the world of furniture.
Past Performance Projects
Zoom Inc. has provided exceptional turnkey design, manufacturing, and installation solutions to several federal and commercial agencies.