Project Management
Project Management in Washington, DC, Virginia, and Maryland
Planning a well-organized floor plan can be challenging, time consuming, and frustrating. Whether you are redesigning your school's cafeteria floor plan or a government agency's conference room, designing, planning, and purchasing new furniture can be a huge project.
When it comes to managing your office upgrade, trust Zoom, Inc. to manage your project from start to finish. Contact us today for a free, no-obligation consultation and learn how we can transform your commercial space into a functioning, one of a kind space.
Zoom, Inc.'s Project Management Services
At Zoom, Inc., we strive to meet your vision from start to finish.
Before the Project
At the beginning of all projects a designated Zoom Project Manager (Z-PM) will be assigned to facilitate as your main Point of Contact (POC). You can be sure that your Z-PM will assist you every step of the way, making sure your requirements, suggestions, and needs are heard and met. Our team structure was created to accommodate high levels of responsiveness, flexibility, and quality, giving you a single POC with the resources of an entire team.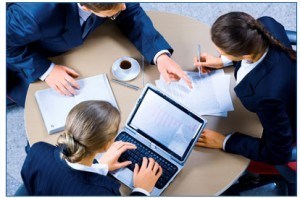 We will also:
Confirm measurements and previous furniture plans.
Work with you to understand your vision.
Create a timeline with key deliverable dates.
Respect your budget.
During the Project
Throughout the project, you can assure that we will include you every step of the way. Your Zoom Project Manager will leverage connections with the Zoom team, manufacturing partners, furniture representatives, and installation companies to coordinate all aspects of the project.
Once the project begins, one of our interior design experts will work with you to create specific furniture solutions based on your vision. After approval, we will order your custom furniture from one of our top furniture manufacturers. We then work with our delivery partners to assure your new furniture arrives on time and without wear and tear. Finally, our installation partners will install your new furniture according to the approved plan.
After the Project
Just because the furniture is installed, does not mean that the project is over. Once everything is installed, we schedule a follow-up meeting to ensure your overall satisfaction.
Why Schedule Project Management Services?
For over 10 years, we have been providing businesses and organizations in the Maryland, Washington, DC, and Virginia area with top furniture. Located in Rockville, Maryland, our furniture dealership carries:
Zoom Inc.'s success is based on our expedient services and risk adverse project management. Our project management service is client-driven and develops immediate solutions to any unforeseen challenges to ensure a successful delivery of the furniture. Zoom, Inc. has a team of experienced, professional, and friendly people that give you a fresh approach to your space and goals.
Schedule Project Management Service with Zoom, Inc.
We offer free, no-obligation consultations. Have the project management experts help you transform your workspace! Contact us to schedule your consultation today or call us at 301-299-7155301-299-7155.

Testimonials
Don't take our word for it; see what people are saying.
"Every day Zoom made my job so much easier and helped me get the hang of furniture buying. Zoom's knowledge and professionalism are absolutely the best I have witnessed in all my government years. Thank you so very much for your patience and help!" -
Read Testimonials
Differentiators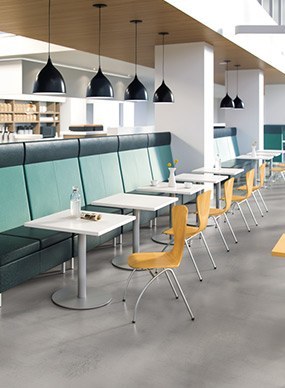 Why Zoom Inc.?
We offer you the best value solution because you will receive the best service. Our job is to make yours easier.
Services
From consultations and project management to specification and design, Zoom Inc. exceeds our clients' expectations.
Our Blog
Read about what is going on at Zoom Inc. and in the world of furniture.
Past Performance Projects
Zoom Inc. has provided exceptional turnkey design, manufacturing, and installation solutions to several federal and commercial agencies.