Office Supplies & Furniture Checklist
When you're opening a new office, thinking about all of the things you may need can be overwhelming. Zoom Inc. is here to help make your new transition as easy as possible!
Give us a call at 301-299-7155 for all of your office furniture needs in Virginia, Maryland, and beyond! 
Furniture
Sitting desks
Standing and adjustable desks
Chairs
Stools
Cubicles
Lobby furniture
Conference tables
Benching
Cabinets
Bookshelves
Shelving
Lockers
Breakroom furniture
Lighting
Desk Supplies
Pens
Pencils
Highlighters
Scissors
Paper clips
Stapler and staples
Calculators
3-hole punch
Rubber bands
Notepads
Sticky notes
Calendars
Tape
Whiteout
Clipboards
Stationery & Mailing Supplies
Envelopes (various sizes)
Stamps
Sealing tape
Return labels
Printer ink
Toner
Ink cartridges
Printer paper
Filing Supplies
File cabinets
File folders
Hanging file folders
Index dividers
3 ring binders
Pocket folders
Accordion folders
Manila file folders
Equipment
Laptops
Computers
Monitors
Printers
Fax Machine
Scanner
Routers
Power strips
Hard drives
Flash drives
Paper shredder
Label Maker
Mouse and mouse pads
Office phones
Time clock or clock in device
General Office Supplies
Coffee maker
Coffee
Tea
Sugar
Creamer
Ice machine
Trash bin
Recycle bin
Microwave
Refrigerator
Paper plates
Plastic cutlery
Ziploc bags
Paper towels
Whiteboard
Dry erase markers
Toilet tissue
Air freshener
Cleaning Supplies
Trash bags
Hand soap
Broom and dustpan
Dish soap
Sponge
Dish rack
Disinfectant wipes
Disinfectant spray

Testimonials
Don't take our word for it; see what people are saying.
"Every day Zoom made my job so much easier and helped me get the hang of furniture buying. Zoom's knowledge and professionalism are absolutely the best I have witnessed in all my government years. Thank you so very much for your patience and help!" -
Read Testimonials
Differentiators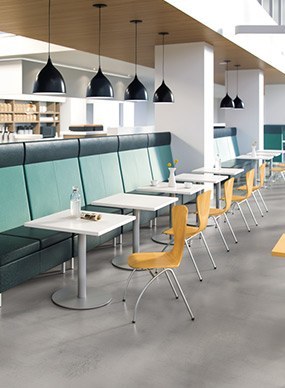 Why Zoom Inc.?
We offer you the best value solution because you will receive the best service. Our job is to make yours easier.
Services
From consultations and project management to specification and design, Zoom Inc. exceeds our clients' expectations.
Our Blog
Read about what is going on at Zoom Inc. and in the world of furniture.
Past Performance Projects
Zoom Inc. has provided exceptional turnkey design, manufacturing, and installation solutions to several federal and commercial agencies.