Furniture for Associations
We Design & Provide Furniture for Associations in Maryland, Virginia, Washington, DC & Nationwide
There are many different types of associations. Some are dedicated to philanthropy, others to being of service to a variety of professional groups, while more still are non-profit organizations managing everything from local baseball clubs to international causes.
For any association office or meeting place, Zoom Inc. can design the perfect environment to accommodate and enhance the workflow. If you need help designing the perfect space for your association, contact Zoom Inc. today—301-299-7155301-299-7155!

Collaborative Furniture for Workspaces 
Association offices can have duo functions: meeting places for association members, and workspaces for the association's executives and staff. With such a varied range of association office personnel and uses, creating collaborative and individual workspaces is critical to fostering efficient, productive, and fun workplaces.
At Zoom Inc., we can provide collaborative furniture to meet your every need, including:
Activity tables
Folding tables and chairs
Flexible cubicles and benching systems
And more!
Commercial Furniture for Meeting Places
Most associations hold a variety of meetings. Zoom Inc. can create the ideal workspaces for your association with our furniture and interior design solutions. From formal board meetings to casual volunteer meetings, association offices must design conference and meeting rooms that are multi-purpose rooms, and we can help!
Conference Room Furniture
Conference rooms must be functional but also convey the association's culture and brand. Zoom Inc. has the furniture you need for your conference room, including your storage options.
Whether you go with a formal, modern boat-shaped table with chairs, or a less formal set up with multiple tables and straight back chairs, the room must be efficient. To keep the conference room looking neat, clean and organized, Zoom Inc. offers a variety of cabinetry storage options.
The conference room must also allow for virtual meetings for executives in a strategic planning meeting or a guest speaker to a group of volunteers, Therefore, a screen, whiteboards, and other visual aids can be integrated into the design.
Meeting Room Furniture
Meeting rooms are less formal. They are often used by different groups of volunteers and association members who regularly come and go. As modern offices, however, they must integrate technology, vital to associations with memberships that can span the globe.
Furniture must meet the needs of diverse groups of people who want to be comfortable while working. Zoom Inc.'s standing and seating work arrangements with height adjustable desks and easily adjustable chairs can help to create collaborative and individual workspaces.
Staff Office Furniture
For most associations who employ several full-time, hard-working staff, many of whom take on multiples roles, workstations must be flexible. Offices that are shared require additional storage options, especially when people work out of the office, but not in it. Each person can have their own private storage space to keep their work product in one area. At Zoom Inc., we have the means to design and supply your ideal office space.
Reception Area Furniture
Don't forget about your reception area! It needs to make a good impression. The design the reception area will depend on the room's function.
With a busy office, you might want the reception desk to be the room's focal point. A large desk can allow your receptionist and other employees the privacy to conduct business out of the view of the public. For guests, comfortable chairs and small tables should be included. However, if your reception area is only busy for the occasional large meeting, opt for a well-designed table and a simple seating area for visitors.
Commercial Furniture & Space Planning for Associations in MD, DC, VA & Nationwide
No matter what kind of furniture your association needs, Zoom Inc. can help. Not only can we find the furniture that works best for you, but we can also help design an efficient and beautiful space with our interior design services.
If you are an association in need of new furniture, call Zoom Inc. at 301-299-7155301-299-7155 today for a free consultation and estimate! 
Testimonials
Don't take our word for it; see what people are saying.
"Every day Zoom made my job so much easier and helped me get the hang of furniture buying. Zoom's knowledge and professionalism are absolutely the best I have witnessed in all my government years. Thank you so very much for your patience and help!" -
Read Testimonials
Differentiators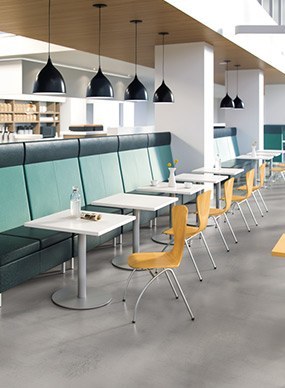 Why Zoom Inc.?
We offer you the best value solution because you will receive the best service. Our job is to make yours easier.
Services
From consultations and project management to specification and design, Zoom Inc. exceeds our clients' expectations.
Our Blog
Read about what is going on at Zoom Inc. and in the world of furniture.
Past Performance Projects
Zoom Inc. has provided exceptional turnkey design, manufacturing, and installation solutions to several federal and commercial agencies.