What Makes an Effective Meeting Space?
With the hustle and bustle of an office, nothing brings employee motivation to a halt like a poorly designed meeting or conference room. A traditional conference room is defined by harsh fluorescent lighting, uncomfortable seating, and large, cumbersome tables. By investing the time needed to create an efficient and result-driven environment, you can transform your conference room into an effective and productive meeting space.
If your room is ruining your meetings, contact Zoom, Inc. today! Call 301-299-7155 or contact us online to find out how we can help.
Function of the Space
The first step of improving your meeting space is defining the purpose of the space. Like the meeting itself, a space without a defined purpose is often unsuccessful. Taking your space and the needs of your employees into consideration is essential. Questions to consider when designing your space include:
What types of meetings will the room be used for? How many people does it need to accommodate?
Is this space for internal use only, or is it a client facing meeting space?
How does your team work best? Do they meet in small groups or bigger teams?
After you've answered these questions, you'll have a better understanding of the type of room your company is in need of. Understanding the function of your space helps drive your choice in furniture, design elements, layout, and more.
Contact Zoom, Inc. today to find out how we can help you enhance your office's meeting room.
Choosing the Right Furniture
From the size and shape of your conference table to selecting the perfect seating, furniture can set the tone for your meeting. If your space requires flexibility and room for collaboration, your furniture needs to reflect that.
Blending function and aesthetics in your office's meeting space begins with furniture. If your meeting space has a large screen that may require adjustment for people to see properly, you should consider seating on casters. You also want to ensure that your meeting space's furniture will last, so selecting furniture made of durable materials is essential.
Arming the room with the right access to technology and equipment can keep your space flexible and useful for various presentations, brainstorming sessions, and more. That includes access to electrical outlets and USB charging ports, as well as whiteboards or display screens.
Zoom, Inc. offers everything from traditional office furniture to modern collaborative furniture.
Contact us today to learn more about what we have to offer.
Meeting Room Layouts & Design
If your space needs to be flexible, creating a room that allows for multiple layouts can add layers of functionality. Make sure your flexible space allows for room to easily move around and rearrange furniture on an as-needed basis.
Studies have shown that office spaces that feel creative and inspirational are more likely to motivate employees. Considering your brand when choosing the design of your space is important, from colorful furniture to inspirational quotes or logos on the walls.
If you don't think you can handle the design and planning of your office's meeting spaces, turn to the pros! Zoom, Inc. offers commercial interior design and space planning services that are sure to take every element into consideration.
Hire a company that can design a functional and stylish space at a price you can afford. Zoom, Inc. can help bring your meeting space into the modern age with a modest cost.
Contact us online or call 301-299-7155 today to learn more about what we can do for your space.
Contact Zoom, Inc. for Meeting Room Furniture
Ready to improve your company's meetings? A revamp of your conference room and other meeting rooms may be the secret to enhancing productivity and employee satisfaction. For a wide variety of commercial office furniture and space planning services, contact Zoom, Inc. today.
Call 301-299-7155 or contact us online to learn more.
Testimonials
Don't take our word for it; see what people are saying.
"Every day Zoom made my job so much easier and helped me get the hang of furniture buying. Zoom's knowledge and professionalism are absolutely the best I have witnessed in all my government years. Thank you so very much for your patience and help!" -
Read Testimonials
Differentiators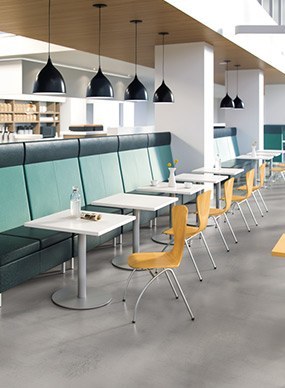 Why Zoom Inc.?
We offer you the best value solution because you will receive the best service. Our job is to make yours easier.
Services
From consultations and project management to specification and design, Zoom Inc. exceeds our clients' expectations.
Our Blog
Read about what is going on at Zoom Inc. and in the world of furniture.
Past Performance Projects
Zoom Inc. has provided exceptional turnkey design, manufacturing, and installation solutions to several federal and commercial agencies.