Furniture for Co-Working Spaces
Gone are the golden days of the cubicle. Small companies and startups have popularized co-working (also known as collaborative working) spaces in major cities across the country. Co-working spaces bring meeting rooms, comfortable seating arrangements, structured options, and more to allow for a varied work environment. The future of collaborative workspaces is here!
Do you need furniture that is suited for your co-working space? Contact Zoom Inc. today!
Dos & Don'ts of Co-Working Design
Co-working spaces are a great solution for property owners to make some extra money, as well as support small business and local startups by offering low-cost office space. There are some definitive ways to set up a co-working space for success:
Open Floor Plans: A co-working space with an open floor plan is usually the best way to begin. Having meeting rooms that are private is important, but most co-working tenants are looking for open spaces with natural light, stylish and modern furniture, and a collaborative environment. In addition to the floor plan, the furniture is of equal importance in a co-working space.
Unique & Ergonomic Furniture: Ergonomic and flexible furniture options are the way to go when designing a co-working space. Height-adjustable desks are the perfect solution to individual workstations, as they allow individuals to choose a seated or standing position to do work. Offering lounge-like furniture also provides individuals with a laid back, coffeehouse-inspired work environment. Zoom Inc. offers many flexible furniture options that are easily movable, including options with bright colors and modern design touches.
Some Private Spaces: Because co-working spaces are meant to accommodate many people getting work done, meeting rooms are essential, and adding elements of soundproofing and privacy options are also great solutions to consider. Just because someone chooses to work in a co-working space doesn't mean they want all eyes on them if they need to conduct a phone call or hold a meeting. From privacy dividers to furnishing small office spaces, Zoom Inc. can find the solution for you.
Contact Zoom Inc. online or call 301-299-7155 to discover the perfect furniture for your co-working space today!
Types of Furniture for Co-Working & Collaboration
Co-working spaces call for a variety of furniture options to suit the needs of different sized groups and work styles. From furniture that allows for collaboration to independent and private workstation options, Zoom Inc. offers furniture perfect for co-working, including:
Seating options, including desk chairs, stacking chairs, and more
Tables
Desks
Modular furniture
Barriers, dividers, and soundproofing
Lounge furniture
Interior Design, Space Planning & Furniture from Zoom Inc.
Unsure of how to start the layout of your co-working space? Need to optimize the space you have? Zoom Inc. offers space planning and interior design services that take your needs into account. Our professionals consider ergonomics, workflows, and more when planning your space. In a co-working space, effectively planning out seating options, meeting rooms, and more is vital.
Call Zoom Inc. today at 301-299-7155 to learn more about our space planning and interior design services.
Why Choose Zoom Inc.?
For more than 10 years, Zoom Inc. has been the interior designers of choice for government officials, health care facilities, and educational institutions throughout the Mid-Atlantic, including Maryland, Washington, DC, and Virginia. Choose the furniture company chosen across industries to create a co-working space you and your tenants will love.
Testimonials
Don't take our word for it; see what people are saying.
"Every day Zoom made my job so much easier and helped me get the hang of furniture buying. Zoom's knowledge and professionalism are absolutely the best I have witnessed in all my government years. Thank you so very much for your patience and help!" -
Read Testimonials
Differentiators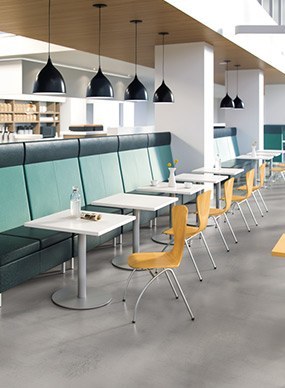 Why Zoom Inc.?
We offer you the best value solution because you will receive the best service. Our job is to make yours easier.
Services
From consultations and project management to specification and design, Zoom Inc. exceeds our clients' expectations.
Our Blog
Read about what is going on at Zoom Inc. and in the world of furniture.
Past Performance Projects
Zoom Inc. has provided exceptional turnkey design, manufacturing, and installation solutions to several federal and commercial agencies.