Download This Case Study Today!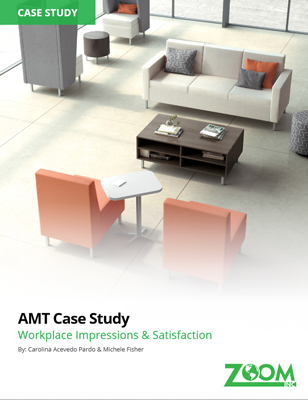 Furniture not only facilitates workflow efficiency and majorly impacts the aesthetics of an environment—it also affects workplace satisfaction. 
The space planning experts at Zoom, Inc. proved this point while working with an association during an office move. Through a process that included interviewing members of different teams, testing different furniture configurations, and adjusting plans based on feedback, our teams successfully collaborated to improve the function of the new workspace.
Office moves are a tremendous opportunity to reevaluate an organization's priorities, workstyles, collaboration, and engagement. This case study demonstrates a successful example of an organizational move to promote workplace satisfaction among employees.
Learn more about our process and the benefits of professional space planning by downloading this case study now!
DOWNLOAD THE CASE STUDY
Download This Case Study Today!
Testimonials
Don't take our word for it; see what people are saying.
"Every day Zoom made my job so much easier and helped me get the hang of furniture buying. Zoom's knowledge and professionalism are absolutely the best I have witnessed in all my government years. Thank you so very much for your patience and help!" -
Read Testimonials