Medical Recliners & Gliders in the DC Metro Area
Medical facilities have to be finely tuned to the needs and comfort of their patients. That goes for caregivers, medical professionals, employees, and even your environment and furniture. At Zoom Inc., we understand the vital role that your equipment and furniture play in creating a healing and comforting facility, which is why we offer leading medical furniture like medical recliners and gliders from top brands.
To learn more about what we can provide for your medical facility, health care facility, retirement home, or clinic please feel free to contact Zoom Inc. online. You can also reach us over the phone by dialing (301) 299-7155!
Medical Recliners
Recliners are paramount to providing a comfortable recovery environment, helping to maintain mobility and support in a single easy to use tool. Zoom Inc. offers a wide array of medical recliners from top furniture and medical supply providers.
Medical Gliders
Gliders and mobility walkers play an important role in recovery by aiding in able mobility and improving the confidence of patients. At Zoom Inc. we can help you choose from a wide array of glider products that directly assess the needs of your patients, facility, and budget.
Zoom Inc. Provides Medical Care Furniture and Design
Our specialists have been proudly serving medical facilities and physical and mental care facilities throughout the Mid-Atlantic including Maryland, Virginia, and the DC Metro area. Whether you're simply looking for a supplier or need a full-service design consultation to assess your needs, we can help. Zoom Inc. is dedicated to helping you get the comfort and tools you need to better treat your patients, and we can help you do it while staying in your budget.
We provide services for a wide array of medical industries, including:
Clinics
Hospice care
Retirement homes
Urgent care clinics
Ambulatory surgical centers
Military medical facilities
And more
Medical Recliners and Gliders in Maryland, Virginia & Washington, DC
When you need medical furniture solutions like medical recliners and gliders, you want furniture that can fulfill your needs and the needs of your patients both by offering ergonomic and comfortable solutions that promote recovery and healing. Zoom Inc. is dedicated to helping you get all you need and more, offering consultations, design services, and products from top-name manufacturers and suppliers in the medical field.
For a consultation or to learn more about our medical gliders and recliners in Maryland, Virginia, and DC Please call (301) 299-7155—or feel free to reach out to us online!
Testimonials
Don't take our word for it; see what people are saying.
"Every day Zoom made my job so much easier and helped me get the hang of furniture buying. Zoom's knowledge and professionalism are absolutely the best I have witnessed in all my government years. Thank you so very much for your patience and help!" -
Read Testimonials
Differentiators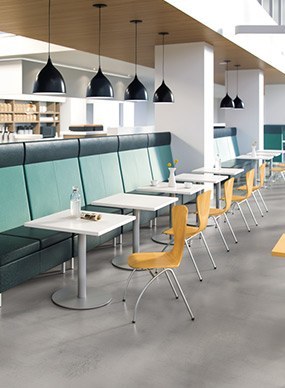 Why Zoom Inc.?
We offer you the best value solution because you will receive the best service. Our job is to make yours easier.
Services
From consultations and project management to specification and design, Zoom Inc. exceeds our clients' expectations.
Our Blog
Read about what is going on at Zoom Inc. and in the world of furniture.
Past Performance Projects
Zoom Inc. has provided exceptional turnkey design, manufacturing, and installation solutions to several federal and commercial agencies.