Why Should Classroom Furniture Be Movable?
As every teacher and school staff member knows, the successful classroom is a dynamic, ever-changing environment that typically combines a variety of learning and teaching styles. Students often need time to learn independently and also need opportunities for collaboration, teamwork, and group problem solving. Versatility makes quality education possible, and movable classroom furniture supports changing needs for individual and group learning experiences. The right furniture makes teaching and learning simpler and more rewarding.
Advantages of Reconfiguring Your Classroom Furniture
Your classroom in motion spurs creativity and stimulates new ideas
If ideas seem stale or slow in coming, mixing up student groups can get thoughts flowing again. Different working groups, teams, or learning groups stimulate students in new ways as they collaborate, and bounce ideas around. Easily mobile classroom chairs, tables, lecterns, and white board easels make learning portable.
Movement creates energy, enthusiasm and excitement
What teacher or classroom facilitator has not used motion to revive students (or participants) in the middle of a long session, or after a big lunch? If students start to nod off or their attention wanders, moving or regrouping them can revive their flagging energy and refocus on learning. Movable furniture helps get intellectual and physical circulation going again.
Furniture movement in class encourages social skill building
In early childhood education, socialization is an important skill, and experience, for students just starting out in life. In fact, students of any age, when faced with a new subject, language or environment, can benefit from renewed socialization opportunities. Students can build emotional intelligence and learn how to work with different personalities, supported by classroom furniture that moves with them.
Mobile furniture enables flexible class size
When you have a speaker visiting class or observers touring your school, pull out your temporary seating to accommodate them. If another class is joining your class for the afternoon or you're having a special event, mobile furniture allows you to handle the extra students or guests comfortably. Then store your extra mobile furniture conveniently away.
What Does Learning Have to Do with Furniture?
Good, mobile classroom furniture facilitates the learning process and makes collaboration comfortable and natural. Proper classroom furnishings support the instructor as he or she works to create well-rounded, well prepared students. Zoom, Inc. offers:
Movable classroom tables and desks, which are stationary and sturdy once put in place
Portable classroom walls or partitions, which allow you to reconfigure your space instantly
Mobile tablet armchairs with lockable wheels
Work tables with folding legs, easily stored when not in use
Stackable chairs
At Zoom, Inc., we provide movable furniture to create variable classroom groupings. With our classroom furniture, students can work comfortably on their own, or with a unique group of other students to refresh and enliven their learning experience.
Classroom Furniture in MD, DC, VA & Nationwide
Contact Zoom, Inc. for more information about our wide selection of movable education furniture. Tell us your requirements and we can suggest movable classroom furniture from our best manufacturers, help you with space planning, and deliver your furniture as needed. Contact us today—301-299-7155301-299-7155!
Testimonials
Don't take our word for it; see what people are saying.
"Every day Zoom made my job so much easier and helped me get the hang of furniture buying. Zoom's knowledge and professionalism are absolutely the best I have witnessed in all my government years. Thank you so very much for your patience and help!" -
Read Testimonials
Differentiators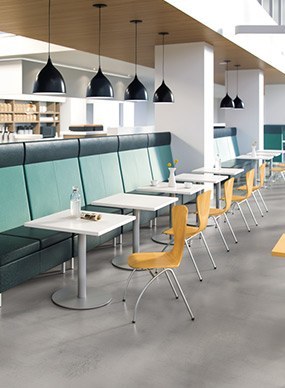 Why Zoom Inc.?
We offer you the best value solution because you will receive the best service. Our job is to make yours easier.
Services
From consultations and project management to specification and design, Zoom Inc. exceeds our clients' expectations.
Our Blog
Read about what is going on at Zoom Inc. and in the world of furniture.
Past Performance Projects
Zoom Inc. has provided exceptional turnkey design, manufacturing, and installation solutions to several federal and commercial agencies.