Is Flexible Seating the Right Choice for Your Classroom?
What exactly is flexible classroom seating, and is it good for a learning environment? Flexible seating is a modern concept popular in the world of elementary education. Flexible seating options are not just for young children, however; high schools have also embraced the furniture shift. Flexible seating is known for being fun, diverse, and student-centric. Flexible seating can include options like bean bags, exercise balls, stools, chairs, floor mats, and more.
To learn more about flexible seating options for your classroom, contact the education furniture experts at Zoom Inc.
What Researchers Have to Say About Flexible Seating
Rows of traditional desks, especially those with attached chairs, can feel isolating for students. Traditional classroom setups do not reflect the goals of modern education, such as encouraging creativity, collaboration, and innovation. We've explored the idea of classroom design impacting student engagement before, but what impact does flexible seating have?
Flexible seating helps to get students moving. In the book Smart Moves: Why Learning is Not All in your Head, education consultant Carla Hannaford explains that when students are able to move throughout the classroom, their level of engagement is advanced and they are better able to "anchor new information and experience into neural networks."
The physical element of flexible seating can also help students focus. Students who tend to be fidgety in the classroom often find peace in the ability to select a seating option that is best for them. This seating adjustment helps to create a more adaptive and accessible classroom environment for many different types of learners.
Rather than isolating students in individual desks, grouping them together at tables encourages collaboration and problem-solving. Kayla Delzer, an elementary educator from North Dakota, sums up why making this change is necessary, "classrooms need to look different from how they did one hundred years ago, but we're still seeing rows and rows of desks. The skills students need these days – 21st Century skills – can't really be taught properly in a classroom where you have created islands of desks."
Get Started with Flexible Seating
So, are there downsides to flexible seating? While no complete downsides to flexible seating have been found across multiple studies, flexible seating can require more commitment from the educator to ensure that it works properly to enhance the classroom experience, rather than deplete it.
Educators that have embraced flexible seating have a few suggestions to make flexible seating arrangements work for your classroom. Insights include:
Flexible seating requires structure and rules. Without setting expectations for behavior in the classroom, flexible seating can be a complete disaster. When ground rules and standards have been set, children can enjoy the autonomy that comes from flexible seating while keeping their behavior in check.
Flexible seating can be expensive. All classroom furniture is an investment, but opting for less traditional seating arrangements can be particularly costly. Thinking outside the box when it comes to furniture can help cut down on some additional costs.
Flexible seating reshapes lesson plans. It is important that teachers understand that changing furniture is not enough. In the world of flexible classrooms, lesson plans should be reconsidered to make sure they're effective for the setup.
Flexible seating should be fitting for the class. Seating should be able to accommodate students and teachers alike. The subject(s) taught should also be considered when choosing furniture, as some seating arrangements work well for something like reading, but are not well suited for math.
Whether you opt for or against flexible seating, classroom seating should be movable. From tables and chairs to bench-style seating and less-traditional flexible options, Zoom Inc. can help you find the perfect furniture to create flexible seating options in your classroom.
Contact Zoom Inc. online or call 301-299-7155 today to learn more about our education furniture options.
Contact Zoom Inc. for Classroom Furniture
For more than 10 years, Zoom Inc. has been the education furniture dealer of choice throughout the Mid-Atlantic, including Maryland, Washington, DC, and Virginia, and nationwide.
We combine our interior design and educational space planning expertise with a vast selection of education furniture from popular brands, including Egan, Baltix, Mecho Shades, Workrite, Nessen Lighting, Furniture Lab, Systematix, Polyconcepts, and Swift Space to meet and exceed your furniture needs.
Testimonials
Don't take our word for it; see what people are saying.
"Every day Zoom made my job so much easier and helped me get the hang of furniture buying. Zoom's knowledge and professionalism are absolutely the best I have witnessed in all my government years. Thank you so very much for your patience and help!" -
Read Testimonials
Differentiators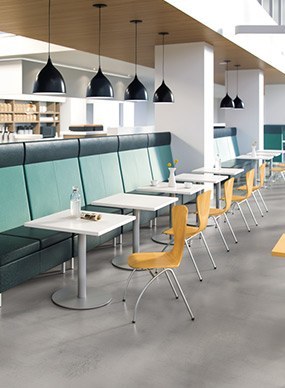 Why Zoom Inc.?
We offer you the best value solution because you will receive the best service. Our job is to make yours easier.
Services
From consultations and project management to specification and design, Zoom Inc. exceeds our clients' expectations.
Our Blog
Read about what is going on at Zoom Inc. and in the world of furniture.
Past Performance Projects
Zoom Inc. has provided exceptional turnkey design, manufacturing, and installation solutions to several federal and commercial agencies.