Does Classroom Design Affect Student Engagement?
Creating a fruitful learning environment is a pursuit that any educator on any level can appreciate. In order to enrich students and provide an overall greater level of success, we seek new teaching techniques, pursue new methods of discussion and debate, and even try changing up classroom design.
It's the last one our team wants to focus on today. Can the design of your classroom affect engagement? Follow along while the design pros at Zoom Inc. lay out the basics.
The Effect of Classroom Design on Student Engagement
As a short response, design can most certainly affect student engagement—both for the better and worse. A well thought-out, planned, and properly executed classroom can help engage students and has been shown to engender greater participation and retention. A classroom ill-suited to your teaching needs, however, can distract and create both physical and mental discomfort in the classroom.
The Advantages of Active Learning Seating
In nearly all settings, it has been widely accepted that active learning by far outranks passive learning in most learning spheres. For those who may be a bit unfamiliar, the general definition of "active learning" would include anything that engages students on an individual or classwide scale. This can be as simple as a daily classroom open discussion or as involved as complex projects. In short, active learning is do, say, create.
Now, back to our initial subject of classroom design. You might now notice that standard classroom layouts do not at all lend themselves well to active learning. The straight rows create a very rigid, inflexible room that is suited only to reading, listening, and occasional napping.
What Layouts Work Better?
Considerable research has been put into this exact topic recently. Here are a few of the more successful options available in general active classroom layouts:
Specialized classrooms. Specialized classroom designs are specifically tailored to meeting the unique goals of a specific topic, skill, or school. These rooms typically require the use of custom furniture and learning tools and are ideal for rooms that don't handle a wide range of student types.
Movable classrooms. Movable classrooms may be one of the more successful (and practical) when it comes to improving student engagement via design. Featuring movable chairs and desks, these rooms easily accommodate a wide range of learning and topic types.
Conference classrooms. Conference-style classrooms tend to use comfortable seating, and a minimal number of large tables. They can be set up for a single table for the entire room, a sort of round-table seating, or for node-based classroom grouping, well suited to classes that handle many collaborative projects.
Creating Engaged Classroom Spaces with Zoom Inc.
Are you interested in building a more active, engaged, and effective classroom for your educational facility? Zoom Inc. can help!
We offer a wide range of resources, from furniture options all the way to complete room design, so don't hesitate to contact us to find out more!
Testimonials
Don't take our word for it; see what people are saying.
"Every day Zoom made my job so much easier and helped me get the hang of furniture buying. Zoom's knowledge and professionalism are absolutely the best I have witnessed in all my government years. Thank you so very much for your patience and help!" -
Read Testimonials
Differentiators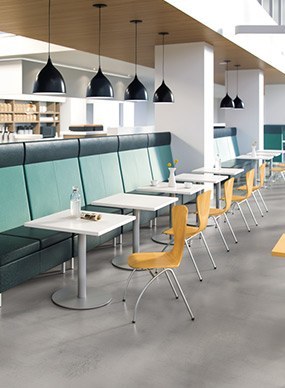 Why Zoom Inc.?
We offer you the best value solution because you will receive the best service. Our job is to make yours easier.
Services
From consultations and project management to specification and design, Zoom Inc. exceeds our clients' expectations.
Our Blog
Read about what is going on at Zoom Inc. and in the world of furniture.
Past Performance Projects
Zoom Inc. has provided exceptional turnkey design, manufacturing, and installation solutions to several federal and commercial agencies.