How Office Lighting Affects Work Productivity
As a savvy business owner, you're certainly aware that bankable productivity is one of the biggest goals of any company, big or small. You're probably also aware of many of the factors that can affect this: workflow, organization, engagement, benefits—these all play a big part. But can lighting really have a noteworthy impact on workplace productivity? It certainly can, and the team at Zoom Inc. is here to tell you why.
Lighting Is a Major Key to Mood
If you've ever tried to focus on a difficult task in low lighting or presented a new idea or pitch under the glaring scrutiny of fluorescent bulbs, then you already know this at least a little bit. The fact is, certified studies show that office lighting is directly linked with our moods for various reasons. Different lighting types and temperatures can evoke feelings of alertness, or if chosen poorly, lethargy.
Here are some simplistic guidelines to choosing the right lighting temperatures:
Soft white. Soft white lights are ideal for places that are used for relaxation, such as breakrooms, sit-down dining areas, and recreation spaces. Be careful to avoid using these in high-energy areas to minimize slow, drowsy moods that can hurt productivity and employee satisfaction.
Cool white. Useful for optimizing alertness, cool white lights are excellent for work spaces, desk areas, brainstorming rooms, and similar areas. However, it is very important that this lighting is carefully designed and implemented. Too much bright light can be aggravating and intimidating, completely missing the potential benefits.
Poor Lighting Can Create Health Issues
Beyond any affect lights have on mood, there's also the health of clients and employees to worry about. Dim or poorly designed lighting can not only lead to tripping hazards, but also create eye strain and headaches, which are most certainly obstructive to productivity.
To avoid strain be careful with your lighting design, keeping in mind the direction of lights, how many lights are in a given space, and how bright the bulbs are. The goal is to illuminate a newly designed space appropriately.
Natural Light Is Very Powerful
We've all heard time and time again that sunlight boosts serotonin levels, reinforces a person's circadian rhythm, and can even combat sleepiness and depression. These are all true! Artificial light is an excellent tool when used well, but it's hard to keep employees happy (and thus productive) with electricity alone. Natural light shouldn't be at distracting levels, but tactful use of additional windows can be a huge boost to the productivity of your company or business.
Lighting Design & Lighting Products in MD, DC & Northern VA
Not in the DC Metro Area? We Serve Businesses Nationwide!
Looking for a team with the knowledge and experience needed to provide you with the light-fueled, productive edge you're looking for? The design experts and product specialists at Zoom Inc. have you covered!
Contact us online today to find out more, or dial 301-299-7155 to schedule an interior design consultation today!
Testimonials
Don't take our word for it; see what people are saying.
"Every day Zoom made my job so much easier and helped me get the hang of furniture buying. Zoom's knowledge and professionalism are absolutely the best I have witnessed in all my government years. Thank you so very much for your patience and help!" -
Read Testimonials
Differentiators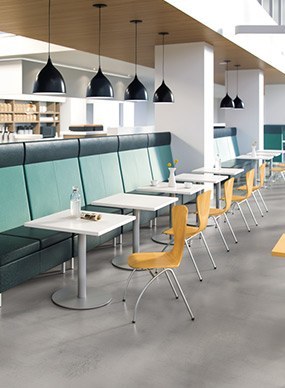 Why Zoom Inc.?
We offer you the best value solution because you will receive the best service. Our job is to make yours easier.
Services
From consultations and project management to specification and design, Zoom Inc. exceeds our clients' expectations.
Our Blog
Read about what is going on at Zoom Inc. and in the world of furniture.
Past Performance Projects
Zoom Inc. has provided exceptional turnkey design, manufacturing, and installation solutions to several federal and commercial agencies.