Why Is Space Planning Important?
Wondering why your organization should start office designs with space planning? There are many benefits to a well-designed office. Zoom Inc. offers design expertise and supplies furniture to businesses in Maryland, DC, Northern VA, and nationwide.
Space Efficiency
Let's start with the simplest benefit of proper space planning for your office (or any other location): making less space do more. Every square foot of office space you need for your business costs you a fixed dollar amount in rent and taxes. It may also cost you more in lighting, climate control, and maintenance.
By beginning with space planning, you can ensure you have the space necessary for work, storage, break rooms, and equipment without wasting money on an excess of floor space. Space planning for an existing space also gives you more room for additions and allows you to minimize maintenance costs.
Labor Efficiency
An effective work day doesn't simply entail sitting in a single place all day without moving or interacting with other people or locations. That means that the design of your office will play an important role in making sure your team does its job quickly and competently.
Chasing improvements in efficiency can lead businesses to make poor choices, such as fully open offices, but today we have better insight into the blend of private and shared workspace that lets a company thrive. Effective office design also makes it easier for people to work together, access necessary equipment without human traffic jams or wasted movement, and more.
Energy Efficiency
Climate control makes up a huge proportion of the energy budget in any workspace; effective use of space can minimize that expense. It's far more difficult to control the climate of a poorly designed office space than one built with the requirements of heating and cooling in mind.
Good design can also minimize the need for excess lighting, make it easier for more employees to make use of fewer pieces of equipment, etc.
Morale
Happy employees work better, and the design of your workspace plays a huge role in how happy you are while working. Employees may stay at a high-paying company despite being miserable, but making sure everyone has effective access to bathrooms and enough space to do their jobs comfortably will get you better results for less investment.
Health & Safety
A well-designed office makes it easier for employees and guests to stay healthy and safe throughout the work day. This encompasses a wide array of small details which add up to big outcomes; furniture choices, accessibility for employees with disabilities, and consistent climate control all determine how healthy your office will be.
Schedule Space Planning & Design Services in the Mid-Atlantic or Nationwide with Zoom Inc.
You can learn more about office space optimization and choosing the right furniture for your employees and customers by getting in touch with Zoom Inc. for design services. We offer an incomparable breadth and depth of experience on every aspect of office design, with services and products tailored to the needs of any public or private organization.
Learn more about our services and furniture offerings by contacting us online or calling (301) 299-7155 today!
Testimonials
Don't take our word for it; see what people are saying.
"Every day Zoom made my job so much easier and helped me get the hang of furniture buying. Zoom's knowledge and professionalism are absolutely the best I have witnessed in all my government years. Thank you so very much for your patience and help!" -
Read Testimonials
Differentiators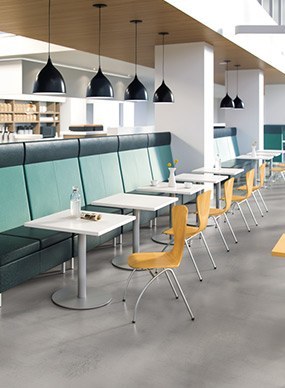 Why Zoom Inc.?
We offer you the best value solution because you will receive the best service. Our job is to make yours easier.
Services
From consultations and project management to specification and design, Zoom Inc. exceeds our clients' expectations.
Our Blog
Read about what is going on at Zoom Inc. and in the world of furniture.
Past Performance Projects
Zoom Inc. has provided exceptional turnkey design, manufacturing, and installation solutions to several federal and commercial agencies.