Healthcare Furniture
Overbed Tables and Night Stands
Zoom, Inc. specializes in providing furniture for healthcare environments and has extensive experience serving hospitals, doctor's offices, medical practices, and more. Overbed tables and night stands help give your patients the extra comfort they need during a difficult time.
Schedule a free consultation with Zoom, Inc. today and allow us to help you choose the perfect overbed tables and night stands for your healthcare facility in Maryland, Washington, DC, Virginia, or anywhere nationwide!
Hospital Overbed Tables
For your day-to-day needs, we offer a variety of overbed tables and bed side tables. Take a look at some of our most popular healthcare furniture below:
Series 179 by Intensa

Intensa overbed tables provide the durability, functionality, and ease of cleaning that are essential in any healthcare environment. The Series 179 is a popular option for its extended table-top surface. It comes standard with a spill edge, and can be customized to have a cup holder.
Series 174H-V/M by Intensa

The 174H-V/M overbed tables from Intensa offer a split top for maximum surface area. In a hospital environment where the overbed table serves as a multi-purpose surface for everything from eating to reading, to receiving medications and get-well cards, this extended table top is useful and helpful for both caregivers and patients. This table has an appropriate base width for wheelchair accessibility, and comes in an extended range of laminates and paint colors to ensure consistency with your space.
Hospital Nightstands
Juno Nightstand by Krug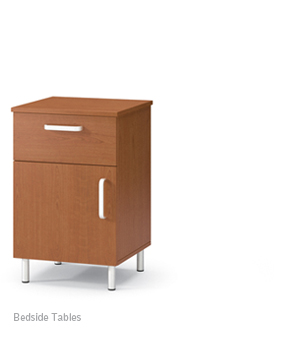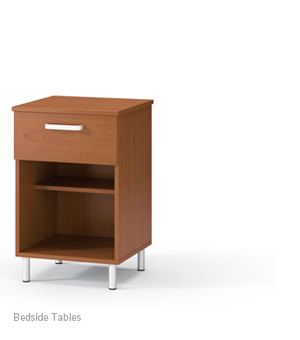 Juno was developed specifically for healthcare environments to provide the best quality nightstand for durability, sanitation, and elegance. Designed for comfort and durability, the bed side table tops are ¾" thick, with a 2.5mm soft-radius edge to minimize scrapes and bruises for caregivers and patients.
Contact Zoom, Inc. for a Free Healthcare Furniture Consultation
If you are looking for overbed tables or nightstands for your medical facility around the Washington, DC metro area, or anywhere nationwide, look no further than Zoom, Inc. We are experts in the medical industry—meaning we understand what is best for sanitation purposes in hospitals.
Contact us to schedule a free consultation. We are confident we can find you the perfect furniture for your healthcare facility!
Testimonials
Don't take our word for it; see what people are saying.
"Every day Zoom made my job so much easier and helped me get the hang of furniture buying. Zoom's knowledge and professionalism are absolutely the best I have witnessed in all my government years. Thank you so very much for your patience and help!" -
Read Testimonials
Differentiators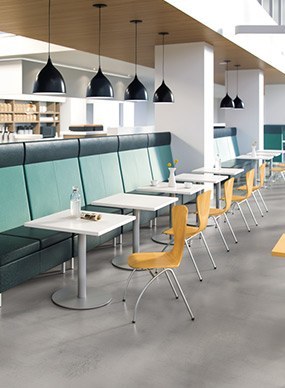 Why Zoom Inc.?
We offer you the best value solution because you will receive the best service. Our job is to make yours easier.
Services
From consultations and project management to specification and design, Zoom Inc. exceeds our clients' expectations.
Our Blog
Read about what is going on at Zoom Inc. and in the world of furniture.
Past Performance Projects
Zoom Inc. has provided exceptional turnkey design, manufacturing, and installation solutions to several federal and commercial agencies.