Demountable Office Walls
Create your ideal custom commercial environment with demountable office walls. With these removable walls you enjoy the flexibility to make quick adjustments and effortlessly reconfigure your space. Demountable, movable office walls allow you to redesign and subdivide your larger work area, or building floor, to create any needed rooms at your desired size. Then, if needs change tomorrow, your walls can easily accommodate new business space requirements.
Demountable walls are ideal for businesses with: 
Changing space requirements, requiring a flexible wall system
Fast paced and heavy workload, requiring a quick office reconfiguration solution
Leased space, where avoiding major structural changes is important
Limited budget for traditional construction
Ways to Save with Demountable Walls
Save by avoiding traditional construction. Demountable walls save you the time, inconvenience and money involved in conventional construction. There is no need to destroy old walls, clean up, pull building permits, and construct new walls for your offices.
Save with easy modular reconfiguration. Demountable walls can be moved and rearranged by an in-house crew and common tools.
Save with simple design and redesign. Create new spaces quickly and repurpose movable walls, without the need for engineers or architects.
Save with the best of both worlds. Movable walls give you the freedom of modular office partitions combined with an architectural look and dependable stability. Demountable walls provide the privacy and permanency of real walls, yet they are easily to relocate.
Contact Zoom Inc. to learn more about workspace design with demountable walls. Let us custom design and install your perfect office. Call us at 301-299-7155 or use our contact form to receive a free consultation!
Demountable Wall Features & Options
Zoom offers demountable wall systems from the best manufacturers and well-known, high quality brands. Some of the attractive and useful features of our removable walls include:
Wide variety of materials, finishes and colors: Our walls can be made of high-tech fabric, glass, metal, laminate, wood veneer and more. Choose clear walls, walls with a patterned surface or frosted walls to match your office style and industry norms.
Solid walls—or walls with windows and/or doors: Choose windowed removable walls, walls with a door, solid floor-to-ceiling walls or partition walls.
Sound masking technology: Soundproof walls offer workplace privacy and can increase individual productivity.
Sustainability options: Completely reusable, demountable walls are the definition of sustainable. They can be doubly so, when you choose the most environmentally friendly materials and finishes from the large selection available at Zoom, Inc.
And more!
Full Service Space Planning, Delivery & Installation of Demountable Walls & Office Furniture
Whether you run a hospitality business, government office, healthcare organization, educational institution, or other commercial enterprise, let Zoom help you configure and design your workspace. We also offer delivery, setup and installation to your exact specifications to help you start or grow your business.
Contact Zoom Inc. to create your customized, attractive and functional office with demountable walls and architectural interiors. We serve local clients in the Mid-Atlantic and nationwide. Call us at 301-299-7155 today!
Testimonials
Don't take our word for it; see what people are saying.
"Every day Zoom made my job so much easier and helped me get the hang of furniture buying. Zoom's knowledge and professionalism are absolutely the best I have witnessed in all my government years. Thank you so very much for your patience and help!" -
Read Testimonials
Differentiators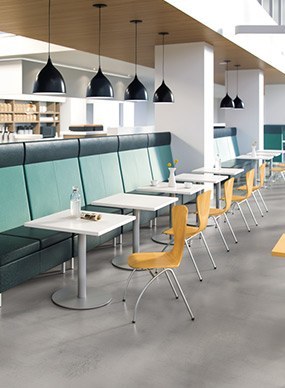 Why Zoom Inc.?
We offer you the best value solution because you will receive the best service. Our job is to make yours easier.
Services
From consultations and project management to specification and design, Zoom Inc. exceeds our clients' expectations.
Our Blog
Read about what is going on at Zoom Inc. and in the world of furniture.
Past Performance Projects
Zoom Inc. has provided exceptional turnkey design, manufacturing, and installation solutions to several federal and commercial agencies.