Behavioral Health Seating
Seating for Behavioral Health Offices
At Zoom Inc., we strive to make your health care facility as comfortable as possible for both you and the patient. Offices of behavioral health services are no exception. We carry many different brands and styles of seating that will create a warm and welcoming environment for patients, caregivers, and family members.
We proudly serve health care facilities in Maryland, Washington, DC, Virginia, West Virginia, and the surrounding areas. Learn more how we can help transform your behavioral health office or mental health center into a welcoming, safe space for your patients. Schedule a consultation online or call 301-299-7155301-299-7155.
SCHEDULE A FREE CONSULTATION »
Brands of Seating for Behavioral Health Offices
We offer top seating arrangements for behavioral health offices and health care facilities throughout the Mid-Atlantic. Some of the seating we offer specifically for behavioral health facilities includes but is not limited to:
Zola Behavioral Health by Krug

With the Zola Behavioral Health seating, you have the assurance of a quality piece of lounge furniture with three years of research behind it. Specialists in facilities management, furniture specifications, and behavioral health have reviewed and approved of Zola. High quality, durability, and aesthetics are a certainty with Zola from Krug.
Some of the features you can expect with Zola include:
Tamper-resistant hardware
Inaccessible staples
Steel bottom shield
Springless seat construction
Learn more about Zola from Krug >>
Dignity by Spec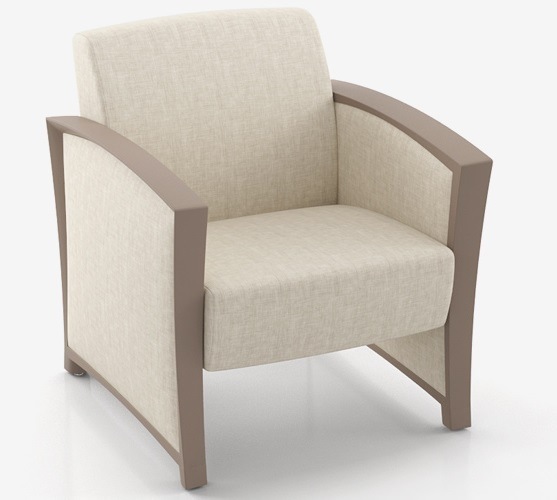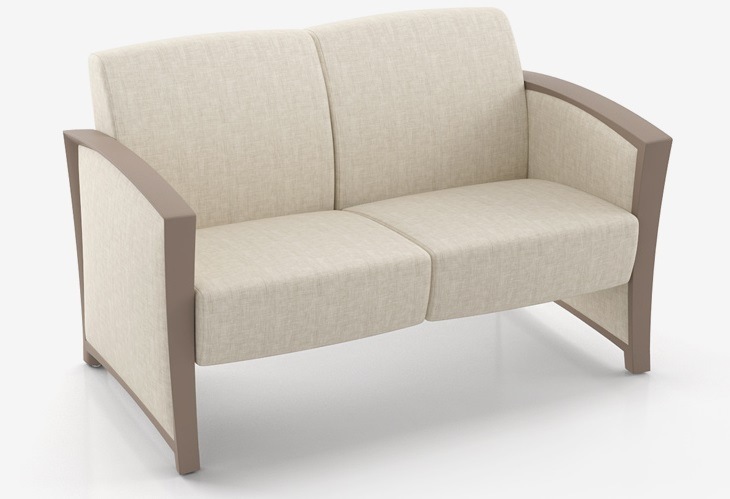 Dignity from Spec is built for behavioral health applications, while keeping the warm qualities of a residential chair.
The chair is built with a continuous steel frame without legs or hardware that protrude. Dignity is also equipped with tamper-proof fastenings and can be weighted down to limit mobility. Surface finishes are resistant to scratches and tears, while being soft to the touch. Dignity comes as a single chair or it can be attached to form larger modules.
Learn more about Dignity from Spec >>
Cassia Lounge for Behavioral Health by Stance Health Care

Cassia Lounge incorporates the requirements of a high-impact environment with an inviting and comfortable material as well as a beautiful style. The collection comes in stand-alone, two-seat, and three-seat configurations with tables that match. The frame is made of 14-guage steel, covered with engineered plywood to enhance the structure and ensure durability. The frame is supported by a powder-coated steel sled base, and the whole chair is secured with fasteners that are tamper-resistant.
Cassia has a clean-out feature that is concealed instead of a visible gap between seat and back. This allows for easy cleaning, and prevents dirt and objects from remaining hidden in the gap between seat and back. Cassia has been designed to meet the highest standards of use without compromising style and function.
Cassia is a comfortable, beautiful choice that will work well in high-demand behavioral health applications while retaining a calming appearance and feel.
Learn more about Cassia Lounge furniture >>
Sentinel Chair (With and Without Arms) by Cortech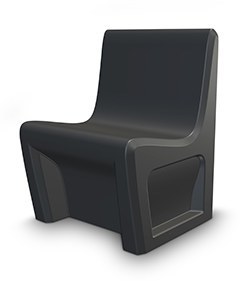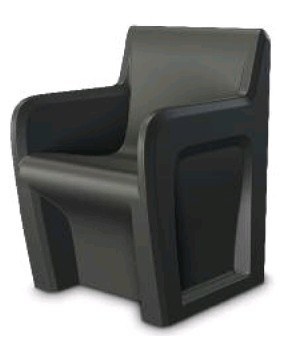 Sentinel is a one-piece chair that is able to withstand extreme loads and can be stand-alone or gathered together. In order to limit mobility, it can be weighed down with sand or attached to the floor or to other chairs. The chair is wood and metal free and comes in a variety of colors.
Learn more about Sentinel Chairs by Cortech >>
RazorBack by Cortech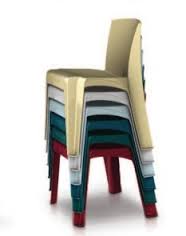 RazorBack is a one-piece injection-molded chair that is able to withstand extreme loads and is suited for high-impact environments. The chair's "Muscle-Back" leg design and "Structural Span" make it a very durable piece of furniture for applications ranging from behavioral health to correctional facilities. The Razorback has passed a 1500 lb. static load test, and the CAL TB 133 burn test.
Other features include an ergonomic low back design. The chair is able to stack and carries a 10-year warranty.
Learn more about the RazorBack chair by Cortech >>
Contact Zoom Inc. for More Information on Behavioral Health Care Facility Seating
If you would like more information on our reputable health care seating options, give us a call! Our furniture experts can help you choose perfect seating arrangements for your behavioral health facility Contact us online or call 301-299-7155301-299-7155.
Testimonials
Don't take our word for it; see what people are saying.
"Every day Zoom made my job so much easier and helped me get the hang of furniture buying. Zoom's knowledge and professionalism are absolutely the best I have witnessed in all my government years. Thank you so very much for your patience and help!" -
Read Testimonials
Differentiators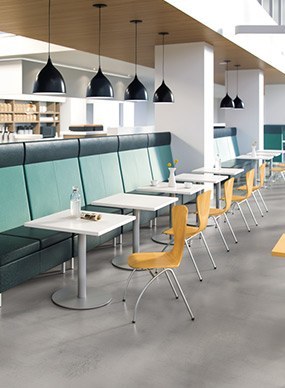 Why Zoom Inc.?
We offer you the best value solution because you will receive the best service. Our job is to make yours easier.
Services
From consultations and project management to specification and design, Zoom Inc. exceeds our clients' expectations.
Our Blog
Read about what is going on at Zoom Inc. and in the world of furniture.
Past Performance Projects
Zoom Inc. has provided exceptional turnkey design, manufacturing, and installation solutions to several federal and commercial agencies.