Sound-Masking Office Solutions
Perhaps you need to keep sound from escaping from your workspace so as not to distract neighboring employees, homes, or businesses. On the other hand, you may want to create a quiet oasis for calm contemplation and problem-solving, by keeping sounds out of your work area.
In either situation, Zoom Inc. has the solution you require with a variety of sound-masking solutions (including white noise and acoustic wall panels) to define your physical (and auditory) workspace. Zoom, Inc. offers sound-masking solutions for different commercial environments in the fields of hospitality, healthcare, government, education and more.
Types of Office Soundproofing for Privacy & Productivity
Sound Masking
Sound masking uses subtle background noises or sounds to mask human speech and help eliminate distractions, while also providing privacy to co-workers and office mates. This type of sound masking is a more sophisticated and nuanced form of white noise.
Sound masking is typically achieved with specially engineered digital sound tracks played through the walls or ceiling. Desktop sound devices are also an option in many cases. Zoom, Inc. works with companies like LogiSon and Lencore to customize sound masking technology to your specific needs.
Soundproof Walls or Wall Panels
Zoom, Inc. also offers sound dampening walls, such as demountable walls or office partitions from a variety of top quality manufacturers. These walls and panels help define the space within your company location, providing a stylish look and feel, while creating zones of relative privacy for employees and/or clients.
Walls are generally reusable and reconfigurable to provide a versatile space design solution. A variety of styles are available from transparent plexiglass to smooth colorful finishes to textured acoustical materials. Wall materials from Nxtwall by 3form are great examples.
Each wall type offers a different level of sound dampening, so clients will need to prioritize their needs for transparency, style and sound control—and choose walls that offer just the right balance. Our customer service representatives at Zoom, Inc. can help you make the best choice and answer any questions.
Benefits of Sound-Masking or Sound Dampening
Make the most of popular open plan offices, with sound control that makes them comfortable and productive environments.
Lower real estate costs while still affording speech privacy to your team.
Allow employees to concentrate on solo work.
Help protect proprietary business data and confidential client information.
Enable private meetings with clients, customers or patients and private discussions with employees, student teacher-conferences and more, depending upon your industry.
Decrease workplace stress.
Increase overall acoustical comfort and speech privacy in the workplace or business location.
Create a pleasant and professional environment for office visitors.
And more.
Call Zoom, Inc. for Sound-Masking Solutions in MD, DC, VA & Nationwide!
When you need sound-masking features in your work space, contact Zoom, Inc., for expert advice and product selection.
Testimonials
Don't take our word for it; see what people are saying.
"Every day Zoom made my job so much easier and helped me get the hang of furniture buying. Zoom's knowledge and professionalism are absolutely the best I have witnessed in all my government years. Thank you so very much for your patience and help!" -
Read Testimonials
Differentiators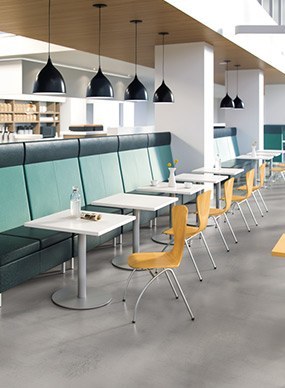 Why Zoom Inc.?
We offer you the best value solution because you will receive the best service. Our job is to make yours easier.
Services
From consultations and project management to specification and design, Zoom Inc. exceeds our clients' expectations.
Our Blog
Read about what is going on at Zoom Inc. and in the world of furniture.
Past Performance Projects
Zoom Inc. has provided exceptional turnkey design, manufacturing, and installation solutions to several federal and commercial agencies.