School Tables and Chairs
Are you responsible for furnishing classrooms in Maryland, Washington, DC, or Northern Virginia? Zoom Inc. has curated a collection of school tables and chairs that are perfectly suited for classrooms. Our schoolroom furniture is chosen with budget and efficiency and mind, so when you shop our selection, you'll create an educational facility that's been set up for success.
Are you ready to take a look at our selection of school tables and chairs? We offer free furniture consultations for schools. Contact Zoom Inc. to schedule your consultation today!
School Tables for Classrooms in the DMV Area
School tables are work surfaces that have to provide a wide range of uses to many people throughout the day. These pieces of furniture are true workhorses that must be able to sustain hours of wear and tear daily. At Zoom Inc., we are experienced experts who understand the demands of each piece of furniture, and we take these into account when selecting the furniture we provide. You can feel confident that when we help you choose a school table, you will receive a product that is well suited for the task at hand.
School Chairs for Educational Facilities in DC, VA, and MD
When a student feels uncomfortable, it can be hard for him or her to focus. The success of a student is often based on his or her attention span and motivation, and those are both things that can be influenced by a classroom's interior design choices. The right furniture can have a tremendous impact on student learning. Ergonomic school chairs from our top manufacturers provide affordable, comfortable places for students to do work and help facilitate a productive learning environment.
School Tables and Chairs in Maryland, Washington, DC, and Virginia
At Zoom Inc., we offer a wide range of classroom furniture manufacturers who can accommodate any combination of style, budget, and functionality guidelines. Let us help you find the educational furniture that will meet all of your goals and stay within your budget.
If you need school tables and chairs in Maryland, Washington, DC, or Virginia, contact Zoom Inc. to schedule your furniture consultation!
Popular Manufacturers of Education Furniture We Work With:
Izzy +
Palmer Hamilton
And many more!
Testimonials
Don't take our word for it; see what people are saying.
"Every day Zoom made my job so much easier and helped me get the hang of furniture buying. Zoom's knowledge and professionalism are absolutely the best I have witnessed in all my government years. Thank you so very much for your patience and help!" -
Read Testimonials
Differentiators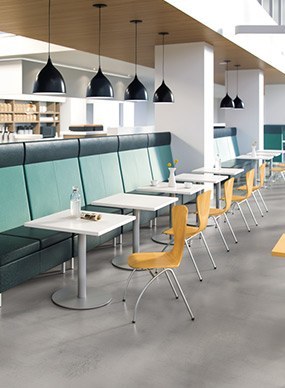 Why Zoom Inc.?
We offer you the best value solution because you will receive the best service. Our job is to make yours easier.
Services
From consultations and project management to specification and design, Zoom Inc. exceeds our clients' expectations.
Our Blog
Read about what is going on at Zoom Inc. and in the world of furniture.
Past Performance Projects
Zoom Inc. has provided exceptional turnkey design, manufacturing, and installation solutions to several federal and commercial agencies.