3D Floor Plan Services
In addition to offering functional and stylish furniture, Zoom, Inc. offers space planning for your organization. As part of our planning process, we create a three-dimensional floorplan. Our 3D floor plans help you visualize your new space, and we are committed to providing you with cost-effective, creative solutions.
To learn more about Zoom, Inc.'s 3D floor plan services, contact us online or call us at 301-299-7155 today.
The Benefits of a 3D Floor Plan
When you choose Zoom, Inc. for space planning and interior design services for your office or facility, we offer the option of 3D floor plans. These digital plans allow you to get an understanding of the future layout of the room, prior to physically bringing in furniture. We'll take accurate measurements of your rooms and create mockup designs that you can view from a wide variety of angles.
If you don't like the layout as planned, we can address any changes you want and make adjustments to our digital plans, saving both you and Zoom, Inc. precious time. Our experts will walk you through our reasoning for placing furniture in certain places to optimize workflows, efficiency, and more. Part of our space planning takes into consideration your business needs, accommodation needs, statutory requirements, and churn rate.
Space Planning Services from Zoom, Inc.
Our full line of space planning services include:
Office space planning and design
Hospital and medical center planning and design
School and university planning and design
Reconfiguration design options
Café planning and design
Power and data schematics
CAD drawings
Site surveys
Planning application drawings
And more
Contact Zoom, Inc. for Space Planning Today
Choose Zoom, Inc. for space planning services for your office in the mid-Atlantic region. From comprehensive interior design services to developing cost-effective solutions, Zoom, Inc. can make your office, café, classroom, and more a well thought out space that everyone is sure to love.
Contact Zoom, Inc. to learn more about how space planning can be right for you.
Testimonials
Don't take our word for it; see what people are saying.
"Every day Zoom made my job so much easier and helped me get the hang of furniture buying. Zoom's knowledge and professionalism are absolutely the best I have witnessed in all my government years. Thank you so very much for your patience and help!" -
Read Testimonials
Differentiators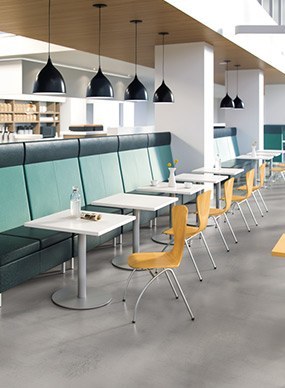 Why Zoom Inc.?
We offer you the best value solution because you will receive the best service. Our job is to make yours easier.
Services
From consultations and project management to specification and design, Zoom Inc. exceeds our clients' expectations.
Our Blog
Read about what is going on at Zoom Inc. and in the world of furniture.
Past Performance Projects
Zoom Inc. has provided exceptional turnkey design, manufacturing, and installation solutions to several federal and commercial agencies.