Commercial Interior Design in Washington, DC
No organization functions well without a well thought-out, well organized floor plan. At Zoom Inc., we offer interior design and space planning services for businesses in the Washington area. Our interior design staff is professionally trained to create sustainable, functional, and aesthetically pleasing interior environments.
From our federal and state government offices to healthcare facilities and educational buildings, we know the importance space planning and interior design has on employee productivity, attention spans, and patient recovery times.
Let the interior design professionals at Zoom Inc. help you maximize your space for total productivity. Contact us to schedule a free, no-obligation consultation for interior design and space planning in the Washington area.
---
---
Washington, DC Office Space Planning
The work of a professional interior designer can make all the difference in the functionality of your business. No matter what industry you work in, it can be tricky to create a cohesive, efficient workplace. For an interior design that is aesthetically pleasing, call the experts at Zoom Inc.!
Interior Design for Government Offices
When looking for an interior designer for a federal, state, or local government agency, it's important to work with a designer familiar with the needs and requirements associated with the industry. From military bases, federal buildings, or government offices, Zoom Inc. has the experience and expertise to design any facility in the Washington, DC area.
No interior design project is complete without furniture—learn more about our government furniture options available.
Interior Design for Healthcare Facilities
If you own or manage a healthcare facility in DC, contact Zoom Inc. for all of your interior design needs. Your organization's quality of care can be directly related to the quality of healthcare interior design. We create healthcare environments that complement and enhance our clients' goals to provide compassionate care.
We balance critical issues like image, budget, functionality, efficiency, and maintenance throughout our entire design process. Call us for more info—301-299-7155301-299-7155!
Learn more about our healthcare furniture.
Interior Design for Schools and Universities
When designing a safe place for students to learn, functionality and efficiency are the two most critical aspects in the design process. Institutional interior designers focus on projects such as classrooms, recreational facilities, libraries, auditoriums, gymnasiums, and more! Contact us today to get started in planning your school's design and furniture elements.
Learn more about our education furniture.
Space Planning Services in Washington, DC
Space planning is an integral part of the interior design process. Often overlooked, space planning is the process of mapping out interior spatial areas, defining circulation patterns, and developing plans and layouts for furniture and equipment.
At Zoom Inc., we account for every factor that could affect your organization's workflow and efficiency, including:
Churn rate – percentage of employees moving throughout the year
Statutory requirements – minimum amount of space needed per staff member, fire and other safety regulations, lighting levels, signage, etc.
Business needs – cubicles, conference rooms, floor plans, and office layouts.
Accommodation standards – open floor plans versus cubicles, office sizes, etc.
Our experience in specifying functional and suitable furniture informs the suggestions we make as we work with your organization to meet your space planning needs. Our 3D floor plans help you visualize your new space, and we are committed to providing you with cost-effective, creative solutions.
Our full line of space planning services include:
Office space planning and design
Hospital and medical center planning and design
School and university planning and design
Reconfiguration design options
Café planning and design
Power and data schematics
CAD drawings
Site surveys
Planning application drawings
And more
Schedule Space Planning for Your Washington, DC Business Today!
For more than 10 years, Zoom Inc. has been the interior designers of choice for government officials, healthcare facilities, and educational institutions throughout the Mid-Atlantic, including Maryland, Washington, DC, and Virginia. When your business is located in Washington, DC there is no other company you need to trust with your interior design and office furniture other than Zoom Inc.
We combine our interior design and space planning expertise with a vast selection of furniture from popular brands, including Egan, Baltix, MechoSystems, Workrite, Nessen Lighting, Furniture Lab, Systematix, Poly Concepts, and Swiftspace to meet our clients' design needs.
For high-quality interior design and space planning services at a price you can afford, contact Zoom Inc.!
Testimonials
Don't take our word for it; see what people are saying.
"Every day Zoom made my job so much easier and helped me get the hang of furniture buying. Zoom's knowledge and professionalism are absolutely the best I have witnessed in all my government years. Thank you so very much for your patience and help!" -
Read Testimonials
Differentiators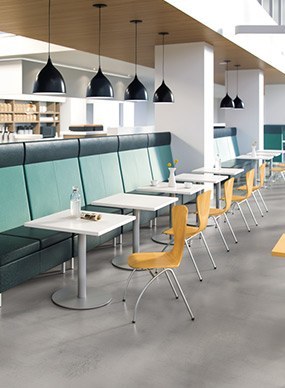 Why Zoom Inc.?
We offer you the best value solution because you will receive the best service. Our job is to make yours easier.
Services
From consultations and project management to specification and design, Zoom Inc. exceeds our clients' expectations.
Our Blog
Read about what is going on at Zoom Inc. and in the world of furniture.
Past Performance Projects
Zoom Inc. has provided exceptional turnkey design, manufacturing, and installation solutions to several federal and commercial agencies.