Education Furniture for Elementary & Middle Schools
The appearance of classrooms and schools as a whole has evolved over the last decade or so. With advancing technology and new concepts like flexible seating, the furniture used in schools has changed to meet the needs of modern students. When your school or classroom is ready for new furniture, look no further than Zoom Inc. As Washington, DC's premier furniture supplier, we are able to deliver and install furniture to schools throughout Maryland, Washington, DC, and Virginia.
Give us a call at 301-299-7155 or contact us online to schedule a consultation.
Furniture Products for Elementary Schools
At Zoom Inc., we offer a variety of furniture that can meet the needs of your students, no matter their age. Whether you are looking for furniture for the classroom, cafeteria, gymnasium, or office, give us a call for your education furniture!
We offer:
Teacher desks – Perfect for grading papers, overseeing the classroom, and holding parent-teacher conferences, quality desks for teachers allow you to get the job done.
Children's table and chair sets – Younger children typically do best in the classroom when seated in groups. We offer many matching options for children's sized tables and chairs.
Stacking chairs – Sometimes classroom furniture must be moved aside, making stackable furniture the ideal space-saving solution. Stacking chairs are also easier to transport.
Cafeteria tables and chairs – While you have many options for furniture in the cafeteria, built-in tables and chairs make janitorial work easier for your staff members. For a more appealing aesthetic, consider matching tables and chairs for your dining hall.
Activity tables – When students split up into groups, having tables to work at makes it easier. We have many tables of differing sizes, so we can help you find the perfect ones for your space.
Library furniture – From proper shelving to circulation desks, the school library needs furniture you can't find just anywhere. We offer a wide range of furniture perfect for your school's library.
Furniture Products for Middle & Junior High Schools
As students continue towards high school, the same small tables and matching chairs don't quite meet the needs of their academic environment anymore. That's why we offer:
Student desks and chairs – For seating that can be arranged in many ways, student desks and chairs provide structure and flexibility in the classroom.
Combo desks – For a more traditional approach, combined desks and seats offer an all-in-one solution for your classroom.
Laboratory tables – As students begin working on science projects, lab tables are typically needed to ensure the safest environment possible.
Teacher desks and chairs – Teachers and staff need to feel comfortable while working in their offices and classrooms. Ergonomic chairs from our top manufactures provide an affordable, comfortable place for teachers to grade and work.
Cafeteria tables and chairs – From round tables and chairs to long tables with built-in seating, we have many options perfect for your cafeteria, no matter the size.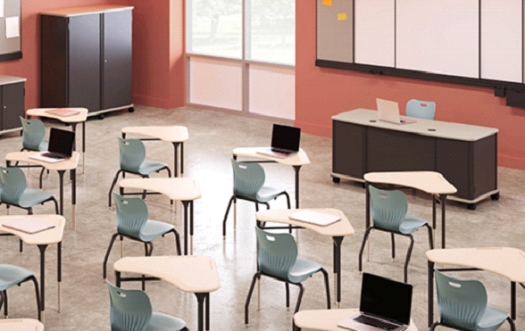 Why Contact Zoom Inc.?
For more than 10 years, we have been the go-to furniture company for schools around the Washington, DC area. We combine our interior design and space planning expertise with a large collection of furniture products to bring you the perfect classroom. Our project management skills and expertise will not disappoint.
If you're ready to furnish your elementary or middle school, contact us today and schedule a free consultation!
Testimonials
Don't take our word for it; see what people are saying.
"Every day Zoom made my job so much easier and helped me get the hang of furniture buying. Zoom's knowledge and professionalism are absolutely the best I have witnessed in all my government years. Thank you so very much for your patience and help!" -
Read Testimonials
Differentiators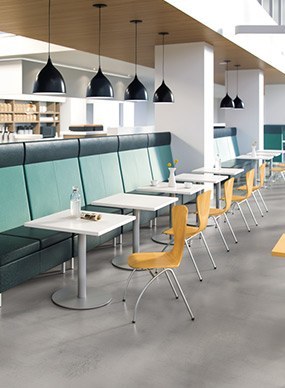 Why Zoom Inc.?
We offer you the best value solution because you will receive the best service. Our job is to make yours easier.
Services
From consultations and project management to specification and design, Zoom Inc. exceeds our clients' expectations.
Our Blog
Read about what is going on at Zoom Inc. and in the world of furniture.
Past Performance Projects
Zoom Inc. has provided exceptional turnkey design, manufacturing, and installation solutions to several federal and commercial agencies.