What Is Green Furniture?
If you're concerned about the environment, interested in recycling and sustainability, and want to demonstrate your company's commitment to these issues—green furniture is for you.
Defining Green Office Furniture
Sustainable manufacturing and recyclability are two of the hallmarks of green office furnishings. These ecologically sound practices often include:
Gathering materials in a way that preserves scarce natural resources
Using recycled and/or recyclable materials to create products
Practicing recycling in manufacturing plants
Using earth-friendly chemicals and finishes in the manufacturing process
Meeting certification standards of relevant third-party organizations (such as Greenguard and more, discussed below)
Shipping products efficiently without creating excess waste
And more
Our Partners Creating Green Office Furniture
Many of our manufacturers create green furniture for your office or business and are represented throughout our catalogue. We furnish government offices, schools and universities, healthcare centers, hospitality businesses and more with sustainable, green furniture and lighting.
What About Standards for Sustainable Furniture and Buildings?
Our partner brands individual products or product lines are certified by recognized agencies as meeting strict emissions standards. Some of the certifications you will see noted by manufacturers include:
SCS Global Services Certification
Scientific Certification Systems, Inc. is an industry leader that works with business sectors such as green building, energy, forestry and consumer products. The organization provides third-party audits and certifies quality and sustainability in products such as educational classroom desks and more.
Greenguard Certification
This is a certification program of UL Environment, part of Underwriters Laboratories. Greenguard Certifies interior materials and products with low chemical emissions that contribute to healthy indoor air quality in areas where they are used. Items that can be certified include paints, adhesives, insulation materials, teachers' desks, stools, storage cubbies and more.
Both SCS and Greenguard certifications can help your building become LEED Certified.
LEED Certification 
The most highly sustainable building projects, or whole neighborhoods, can be LEED certified. The Leadership in Energy & Environmental Design organization operates in collaboration with the US Green Building Council's (USGBC) and includes Interior Design certifications.
LEED projects prioritize energy and water conservation and minimal release of greenhouse gases. The projects are healthy and cost-effective. Using sustainable furnishings helps projects qualify for LEED certification.
Benefits of Green Office Furniture
Green office furniture is designed to:
Sustain or improve the environment.
Create healthier workplaces.
Help attract dedicated employees.
Motivate employees, increasing morale and company pride.
Demonstrate company commitment to eco-friendly policies.
Save money on energy bills, insurance, taxes, and/or reduce other business related costs.
And more.
How Zoom, Inc. Can Help You Go Green
Zoom, Inc. is dedicated to assisting government, healthcare, hospitality and educational businesses in achieving sustainability. We have helped to furnish LEED awarded buildings in the Washington, DC, Virginia, and Maryland areas.
We welcome the opportunity to help you design your floor plan and furnish your workplace with sustainable, well-designed office furniture that perfectly fits your needs.
Schedule your free sustainable office furniture consultation today! Please call 877-244-1210 or contact us online.
Testimonials
Don't take our word for it; see what people are saying.
"Every day Zoom made my job so much easier and helped me get the hang of furniture buying. Zoom's knowledge and professionalism are absolutely the best I have witnessed in all my government years. Thank you so very much for your patience and help!" -
Read Testimonials
Differentiators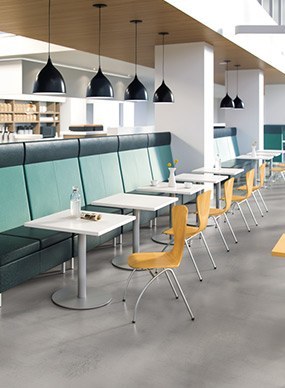 Why Zoom Inc.?
We offer you the best value solution because you will receive the best service. Our job is to make yours easier.
Services
From consultations and project management, to specification and design Zoom Inc. exceeds each of our clients expectations.
Our Blog
Read about what is going on at Zoom Inc. and in the world of furniture.
Past Performance Projects
Zoom Inc. has provided exceptional turnkey design, manufacturing, and installation solutions to several Federal and Commercial agencies.